Maternity photos featuring golden retriever win over social media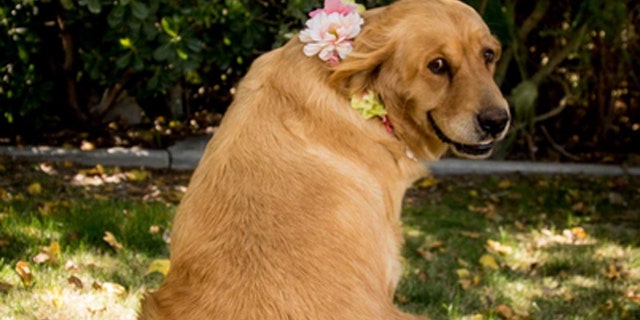 A maternity photoshoot has stolen the hearts of more than 38,000 on Twitter as users can't seem to get enough of the shoot's subject— an expectant golden retriever named Chanel.
"I saw a few people in my age group taking maternity pictures, so I thought it would be fun to do them for my dog," Kennedy Sorensen, 21, told InsideEdition.com.
The 5-year-old dog was expecting her first litter of puppies at the time of the Oct. 1 photoshoot and is featured along a puppy countdown side and the litter's father, LeeRoy.
"Kennedy thought the shoot would be fun, and I agreed," Amy Rients, photographer and owner of LeeRoy, told InsideEdition.com. "Chanel was a fabulous subject … LeeRoy, not so much."
While a post on Sorensen's Twitter page indicated that Chanel had her puppies, it was not clear how many. The duo has planned a newborn puppy shoot for the occasion.
"I think she will be an amazing mother," Sorensen told InsideEdition.com.