Many continue to receive opioid prescriptions after overdose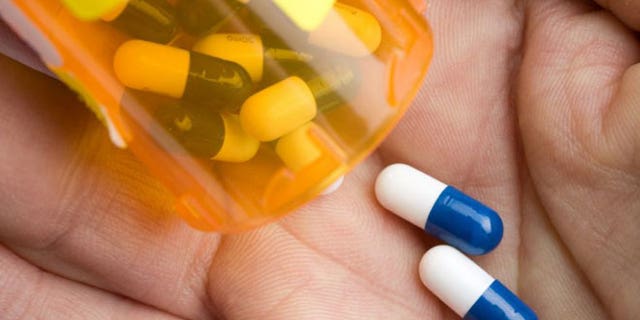 Almost all people who overdose on prescription opioids continue to receive prescriptions for these painkillers, according to a new study.
"We found the results both surprising and concerning," said lead author Dr. Marc R. Larochelle of Boston Medical Center.
"While this study wasn't designed to answer why, one possibility is that providers are not aware that their patients experienced an overdose when making the decision to continue prescribing opioids," Larochelle told Reuters Health by email. "This lack of knowledge may be a symptom of our fragmented health care system where there is no clear mechanism to communicate events from emergency department or inpatient settings to providers in the community."
The researchers used Optum, a national commercial insurance claims database, to identify almost 3,000 patients who experienced a nonfatal overdose between 2000 and 2012 while taking long-term opioids prescribed for chronic pain not related to cancer. Opioids include drugs like codeine, oxycodone, hydrocodone, hydromorphone, and tramadol.
Just over 90% of these patients continued to receive prescription opioids after the overdose. More than half got the prescription from the same doctor.
Past providers could theoretically be identified through prescription monitoring programs or insurance claims data and notified of an overdose, but there is no way to notify other providers, Larochelle said.
There were 212 second overdoses, 7% of the original group.
Two years after the first overdose, those who still had a prescription for the drugs were twice as likely to have experienced a second overdose than those whose prescriptions were stopped, the researchers reported online December 28 in Annals of Internal Medicine.
Repeated overdose risk was highest for patients receiving the highest dosages of the drugs.
Prescribers probably don't know when a patient overdoses, said Dr. Jessica Gregg of Central City Concern in Portland, Oregon, who wrote an editorial accompanying the new results.
"There are no widespread systems in place, either within health plans or through governmental organizations, for notifying providers when overdoses occur," Gregg told Reuters Health by email.
Overdoses often happen when patients take too much of an opioid or when they take them in conjunction with other medications, like benzodiazepines, or with alcohol, she said.
"Patients who have misused their prescriptions are unlikely to report that misuse (and their subsequent overdose) to their prescriber out of concern that the provider will terminate their prescriptions," Gregg said.
In addition, most physicians receive little training and have few resources to address chronic pain, so opioids are one of few options, she said.
"After an overdose, a provider can terminate the prescription, knowing that his or her patient will suffer withdrawal and may turn to illicit opioids for relief, or the provider can continue the prescription, knowing that that medication may ultimately do more harm than good," Gregg said.
Rather than stopping a prescription after an overdose, the medication should be tapered off gradually, since long-time users can experience severe withdrawal symptoms otherwise, she said.
"There is very little evidence that long-term opioids are effective for chronic pain," Gregg said.
Eight percent of those whose prescriptions were stopped went on to have another overdose in the next two years, which is lower than those who continued to have a prescription, but still concerning, Larochelle said.
"Stopping opioids alone is not a solution," he said. "In addition to treatment of any potential opioid use disorder, we need to communicate alternative options for treatment of chronic pain, and all modalities should be considered, including non-opioid medications, physical therapy, and complementary and alternative treatments."
"In a perfect world, a physician would be able to work with a team that might include physical therapists and/or occupational therapists, alcohol and drug counselors, and individuals with expertise in understanding and treating the links among experiences, emotions, and pain," Gregg said. "That team could develop a personalized treatment plan that would likely be far more effective than prescription opioids."