Man who proved HIV causes AIDS is back with promising vaccine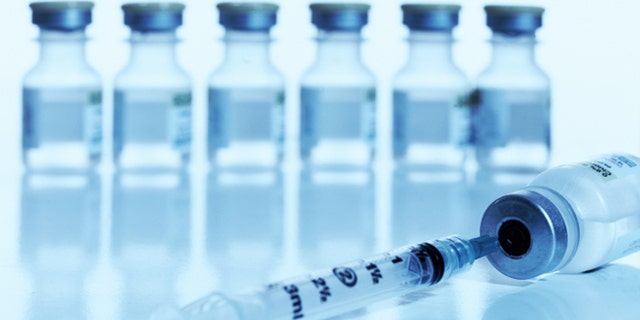 NEWYou can now listen to Fox News articles!
The man who first proved that AIDS was triggered by the HIV virus more than 30 years ago is back with a potential vaccine that starts human testing this month, Science Alert reports.
In the three decades since Dr. Robert Gallo made his breakthrough, more than 100 AIDS vaccines have been tested with limited success. According to the Baltimore Sun, only one study—in 2009 in Thailand—came close to being effective enough for widespread use, and that only protected one-third of patients.
But the 78-year-old Gallo and his team at the Institute of Human Virology believe they've come up with a unique approach that could work using their "full-length single chain" vaccine.
("It's a terrible name," Gallo admits to Science.) Science Alert reports AIDS is notoriously difficult to fight because the HIV virus hides in the body's T-cells and turns the immune system against the body.
With his vaccine, Gallo hopes to trigger antibodies to attack the HIV virus when it reveals itself just as it attaches to a T-cell but before it completely invades it.
Gallo has been working on the vaccine for 15 years. He tells Science it took so long to get to human trials because researchers extensively tested it on monkeys—where it showed promise—and needed to secure new funding.
This first round of human testing will involve 60 volunteers and only look at the safety and immune responses of the patients. Testing for effectiveness will come later, and Gallo is already tempering expectations.
"Can I promise absolute success? No," he tells the Sun. "Do I hope it leads to a series of advances in the fields? Yes." (Read about how a policy change kept 120 people from getting HIV.)
This article originally appeared on Newser: Promising New HIV Vaccine Heads to Human Trials
More From Newser