Malibu High School classes relocated over cancer scare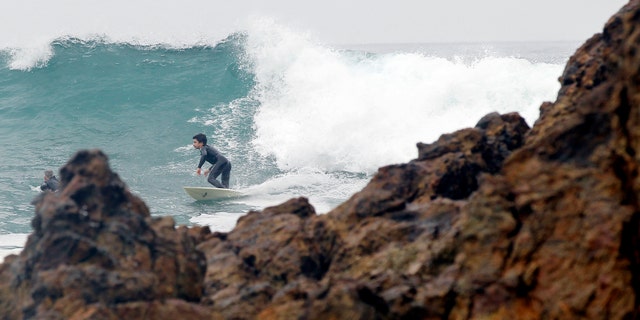 Some classes at Malibu High School will be relocated starting Wednesday while officials investigate potential health risks on campus, according to the district's superintendent.

Parent groups demanded Monday that classes be moved out of a building teachers suspect has caused incidents of cancer, migraines and other serious illnesses.
In a letter to the district, parents wrote: "By placing our kids and your staff in temporary buildings, the district can ensure safety, avoid liability, and prevent children from not going to school due to health concerns."
Santa Monica-Malibu Unified School District Superintendent Sandra Lyons told hundreds of parents packed into the school's auditorium that affected classes would be shifted to other rooms on campus or the nearby Juan Cabrillo Elementary School starting Wednesday. Affected buildings include "building E" and the arts and music buildings.
Lyons said Los Angeles County officials would conduct a voluntary survey of school employees' health and that mold tests would be completed by Friday. She said the results will be made public.
Parents are also asking that a community liaison be hired to address the issue, which they termed a crisis. For days rumors have spread about potential contaminants at the school and illnesses, including contamination due to termite treatments in old classrooms, and untended water damage that has allowed mold to breed in classrooms.
A district official said at a Thursday night school board meeting that the district had hired an environmental consulting firm to assess the situation and conduct tests for contaminants. Testing began Sept. 20, according to a district memo sent to staff.
Parents criticized the district for its lack of disclosure and said in Internet forums that they would ask for their children to be assigned to independent study during classes in the affected rooms.
Superintendent Lyons has promised a transparent and complete review of the incident that will be shared with parents.