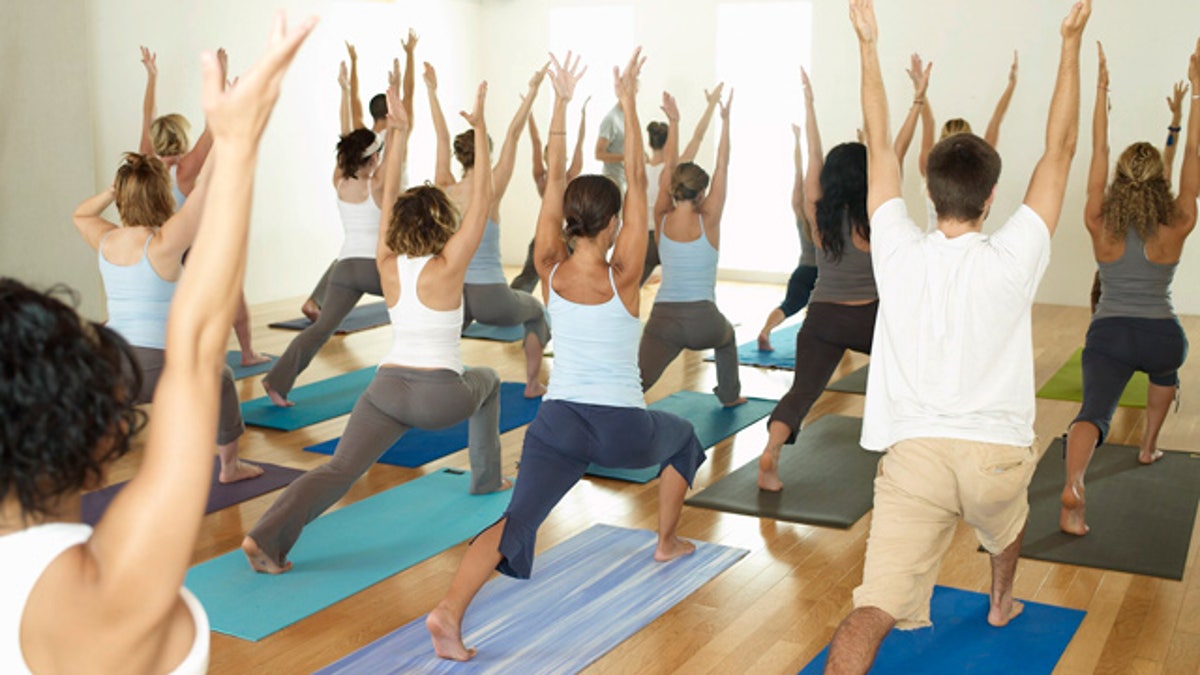 From spinning birthday celebrations to pole dancing bachelorette bashes, U.S. gyms are offering fitness parties as new ways to mark life's milestones - with a few friends and a good sweat.
Gyms and fitness studios are often eager to host the festivities, which light up darkened rooms after hours and expose potential new members to their services.
"We've created bachelorette parties, birthday parties, college reunions and divorce parties," said Donna Cyrus, senior vice president of programming at Crunch, a national chain.
Pole dancing parties are among the most-requested fitness parties, and the merrymakers are overwhelmingly young women in their 20s and 30s.
"The class is a reason for friends to get together and shed inhibitions for an hour," Cyrus explained, "as well as a great marketing tool and clever use of idle space for the gym."
Fitness and yoga instructor Magen Banwart has led workout get-togethers from South Carolina to the Hamptons in New York.
She said it's a way to distinguish herself from other teachers in a very competitive market.
"For the right price you can get anyone to go anywhere and teach anything," said New York-based Banwart, who has led classes in yoga, core, barre and walk workouts during gatherings and retreats.
Supportive environment
Having a fitness class instead of drinks is a growing trend for women in work-related situations, Banwart said. And at business conferences, historically driven by parties, dinners and cocktail hours, more time and money is being spent on healthy events.
"They're not only offering a class or two. Organizers are taking the time to create a whole mind/body commitment," she said. "You're seeing a strong trend for conferences to include stress management and people are identifying yoga and movement with stress management."
Community is the key for Jason Capili, who recently celebrated his 36th birthday at a Soul Cycle indoor cycling studio in New York City.
"I had people block out a bunch of bikes," said Capili, who works in human resources risk management. "We brought in cupcakes and sparkling wine and at the end, during the stretches, I made a wish."
Capili enjoys attending fitness celebrations for friends and friends of friends.
"I think it's a really supportive environment," he said. "When you have people really supportive and committed there's a sense of cooperative energy that you can't replicate with a one-on-one trainer."
Crunch fitness instructor Courtney Alexander said her private pole dancing parties are much like her group fitness pole dancing classes, except with more giggling.
While the pole dancing class is very athletic, private parties offer a bit more leeway.
"I teach for the full hour, much as I would in class," said Alexander. "But if it's a private party I'm open to requests. Rather than going upside down we might do more forward dips or spins or a sexier flow."
Alexander said the classes are as intense as need, and mood, dictate. After the class it's not unusual for revelers to continue the party elsewhere.
"Usually right after the class they'll change in the locker room, get dressed up and go out for drinks," she said. "This is the party before the party gets started."