LEGO creates first disabled figurine of boy with guide dog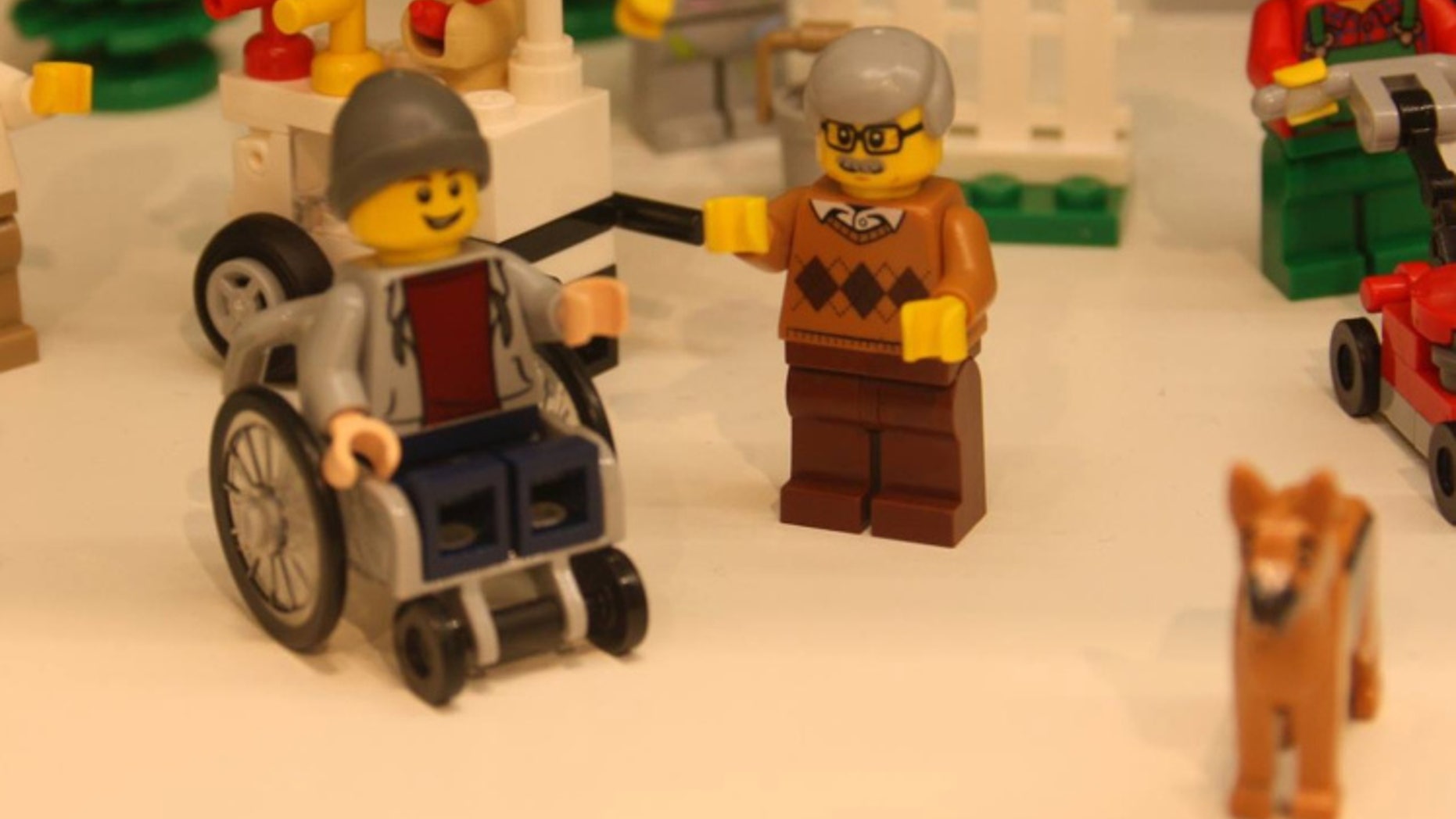 LEGO plans to launch its first collection to feature a disabled figurine in June. Metro.co.uk reported that the piece, which will depict a young boy in a wheelchair with his support dog, will be part of the brand's Fun in the Park set. The set also will include a cyclist, a man pushing his baby in a pram, a harassed businessman en route to work, and an ice cream seller.
LEGO's announcement follows a Change.org petition started by London-based advocates for the disabled. As of Thursday morning, the petition had garnered more than 20,000 supporters.
This isn't the first time LEGO has included a figurine of a person in a wheelchair, Metro.co.uk reported— the company previously featured someone in the assistive device as part of its Community People set. But LEGO received criticism because, of all the 20 total pieces that showed people with different occupations in a community, the man in the wheelchair was the only one who was elderly.
"There are 150 million children with disabilities worldwide," Rebecca Atkinson, who started the Change.org petition urging greater inclusivity among LEGO toys, wrote in an update on the page. "Yet these kids are arriving into a world where, even before they've left their mums' laps, they're excluded or misrepresented by the very industry that exists to create their entertainment, the objects that fuel their development, the starting blocks of life: Toys!"
In a later post, Atkinson expressed her joy over LEGO's decision to feature a disabled figurine.
"Boom!!! We've got genuine tears of joy right now," she wrote. "Lego have just rocked our brick built world."