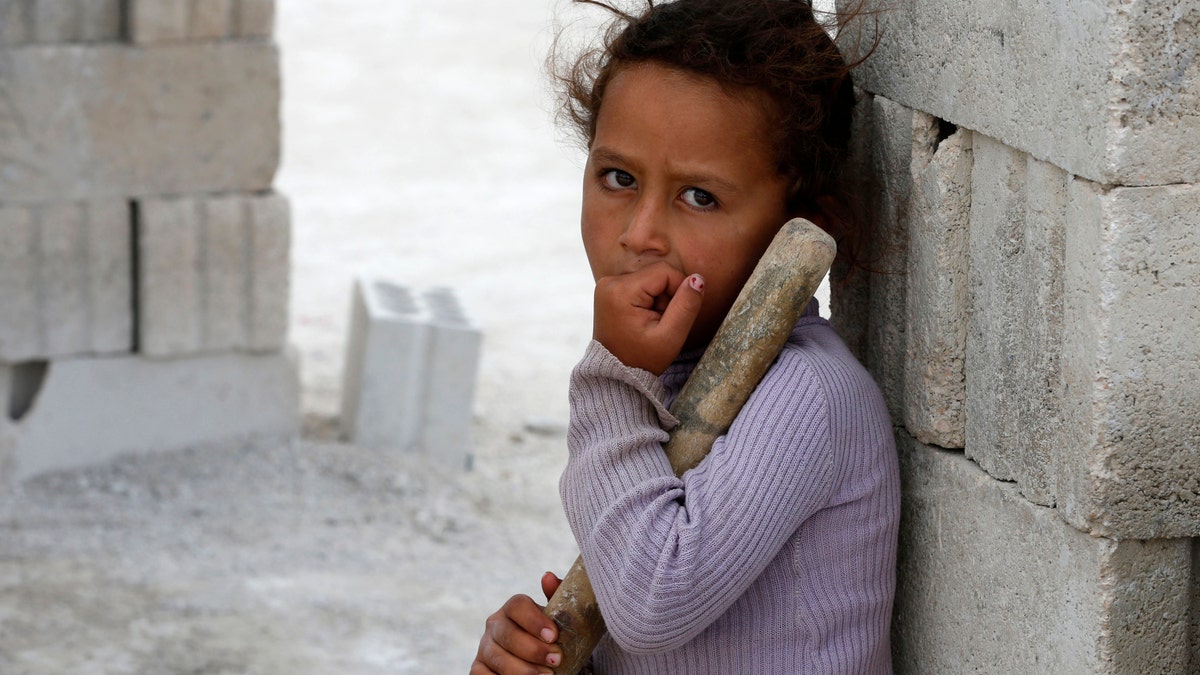 Lebanon, which hosts more than 700,000 Syrian refugees, said on Friday it would vaccinate all children under five against polio after suspected cases of the crippling viral disease were found in neighboring Syria.
The World Health Organization (WHO) said on Thursday at least 22 people had acute flaccid paralysis, a symptom of diseases including polio, in Syria's eastern Deir al-Zor province, which borders Iraq, most of them children.
Around 4,000 Syrians fleeing the civil war cross into neighboring countries each day, hundreds of them into Lebanon where many live in border towns or tented communities in rural areas with poor sanitation.
There is no cure for polio, a highly infectious disease which invades the nervous system and can cause irreversible paralysis within hours. It can only be prevented through immunization.
There have been no reported cases of suspected polio in Lebanon but health officials want to prevent the Syrian outbreak from spreading.
"We are targeting around 700,000 children (Lebanese and others) in this campaign," Health Minister Ali Hassan Khalil told reporters.
He said doctors from local health services would work with the United Nations Children's Agency (UNICEF) and WHO and go from door-to-door to reach the children. Teams would also treat children entering Lebanon by land or via Beirut International Airport.
'UNDER CONTROL'
The WHO said initial tests had come back positive for polio in two of the 22 cases in Syria and final laboratory results due next week were likely to confirm the presence of the virus.
It was the first appearance of the disease in Syria since 1999. Lebanon eliminated the virus 12 years ago.
"To be clear, we have the situation under control under the previous health care plans we were conducting. There is no direct crisis and no reason for panic," Khalil said.
Aid workers said doctors would vaccinate the children regardless of whether they had been treated before and would mark each child's finger with a long-lasting ink stain.
Polio is endemic in just three countries - Nigeria, Pakistan and Afghanistan, but sporadic cases occur in other countries.
Worldwide, cases of polio decreased from an estimated 350,000 when the campaign to eradicate it began in 1988 to 223 reported cases in 2012, according to the WHO. So far this year, not including the cases in Syria, there have been 296 cases.
"The problem is not just about Lebanon, it is a regional problem. This is an issue that is of international concern," said WHO representative in Lebanon, Hassan El Bushra.
UNICEF said it would contribute 1.5 million rounds of the vaccination. Lebanon will do the first round of the two-stage vaccinations from November 8 to 12, and the second round between December 6 and 10.
More than 100,000 people have been killed in Syria's civil war, according to the United Nations, and more than 2 million Syrians have fled the country, with millions more displaced inside Syria.
The city of Deir al-Zor, where the first suspected cases were seen, is partially controlled by Syrian government forces while the countryside around it is in the hands of rebels fighting to remove President Bashar al-Assad.