Lawsuit Filed After Woman Dies Following Weight-Loss Surgery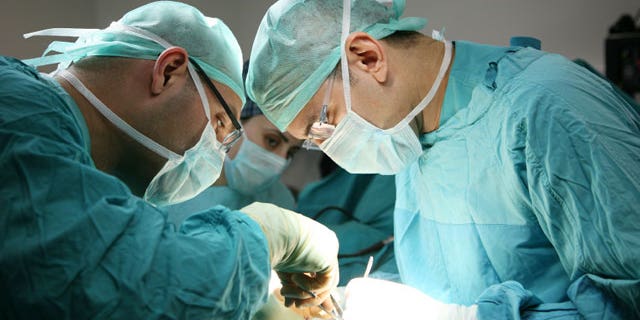 The husband of a California woman who died less than a week after weight-loss surgery has filed a lawsuit alleging medical malpractice and wrongful death, the Los Angeles Times reported Thursday.
Laura Faitro was the fourth Southern California patient who died following the Lap-Band procedure at a clinic connected to the 1-800-GET-THIN advertising campaign, according to the Times.
The 50-year-old Simi Valley woman died July 26, 2010, five days after undergoing surgery at Valley Surgical Center in West Hills.
Laura Faitro was in intense pain after the surgery and received follow-up treatment at Simi Valley Hospital where she died, her husband John Faitro told the Times. He filed a lawsuit Feb. 3 against surgeons Ihsan Shamaan and Kevork George Tashjian, 1-800-GET-THIN, Valley Surgical Center, Simi Valley Hospital and doctors who treated her there.
Laura Faitro's liver was lacerated three times during the Lap-Band procedure, but she was discharged from the surgery center several hours later without being informed of the injury, according to the lawsuit. Faitro's death certificate lists heart failure as the cause of death, with liver laceration and morbid obesity as contributing factors.
An autopsy determined Laura Faitro had more than 3 liters of bloody fluid in her abdominal cavity. Before her death, doctors at Simi Valley Hospital had diagnosed her with sepsis, a bacterial infection of the bloodstream, according to the autopsy report last year by the Ventura County coroner. She had been treated with antibiotics, the report said.
Robert Silverman, an attorney who represents Valley Surgical Center, an associated center in Beverly Hills and 1-800-GET-THIN, blamed Faitro's death on advanced heart disease and the care she received at Simi Valley Hospital after the surgery. He said the Lap-Band device was properly implanted.
"There is no reason to comment on the liver laceration as it was not a cause of death," Silverman said in an e-mail statement to the Times.

"It would appear that Ms. Faitro died of non-Lap Band related issues due to her extremely poor overall health condition," he said.
The Times could not reach Shamaan and Tashjian for comment. A spokeswoman for Simi Valley Hospital declined to discuss the lawsuit.
Three other weight-loss patients who were treated at an associated center in Beverly Hills also died following implantation of the Lap-Band device, according to the newspaper. Their relatives are suing and a doctor in those cases is being investigated by the Medical Board of California.
The Associated Press contributed to this report.