Kim Kardashian opted for sex selection during IVF process, reports say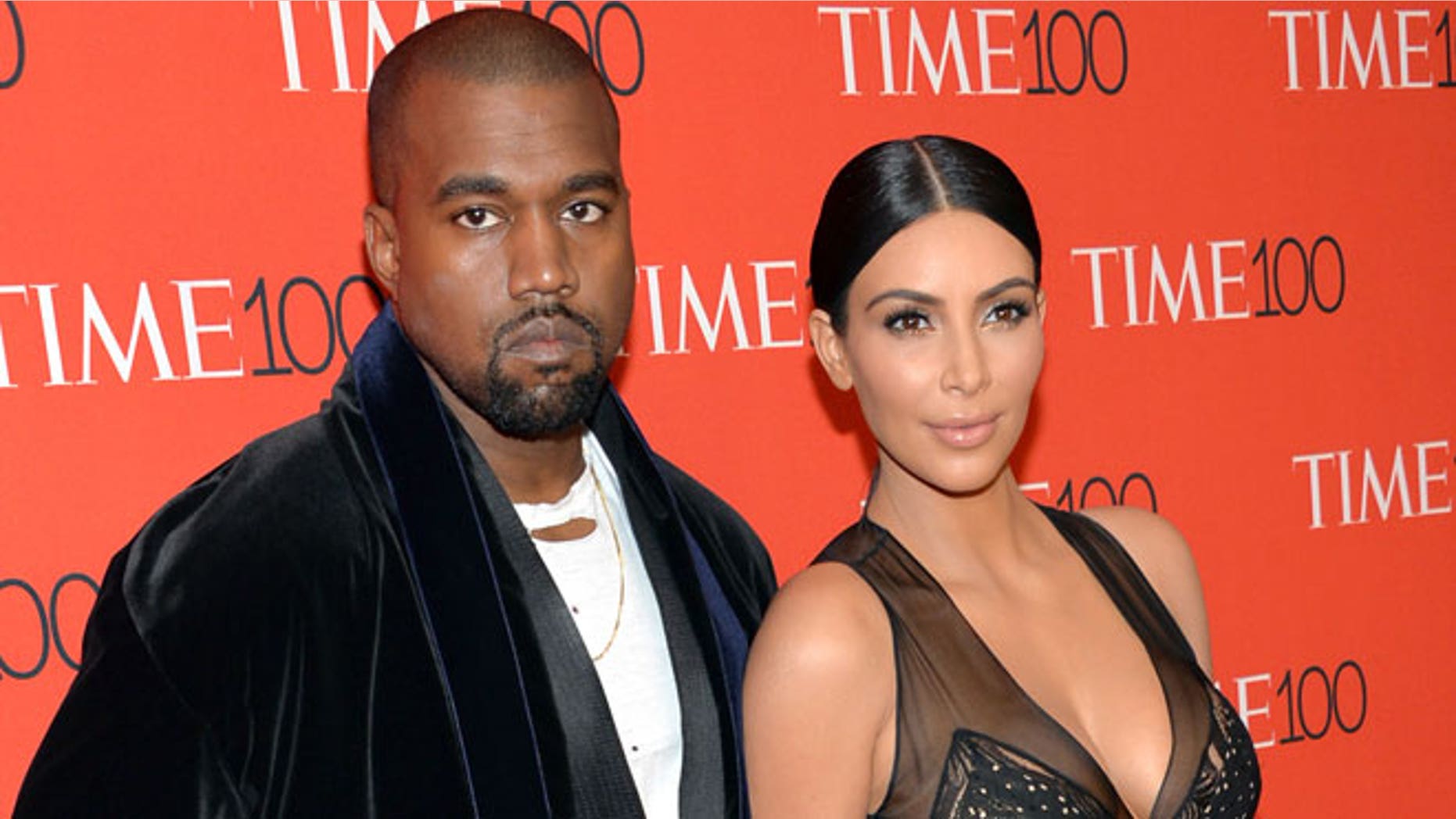 After reports surfaced earlier this week that reality TV star Kim Kardashian and husband Kanye West are expecting a baby boy, a source close to the couple reportedly told "Us Weekly" that the child's sex wasn't surprising to the family.
According to that source, who was not named, Kardashian and West opted for sex selection during their IVF process, wherein they elected to implant only male embryos.
"Kanye loves [his daughter] more than anything, but to make his world complete, he wanted a little boy, an heir," the source— who added Kardashian has always wanted a son and a daughter— told "Us Weekly."
As of Wednesday afternoon, Kardashian— who has spoken publicly about her struggle to conceive her second child— hadn't addressed the sex-selection claims on her Twitter feed. But the mother to daughter North, 2, allegedly denied those statements in an email to women's lifestyle website Refinery29.
"The story is false," Kardashian representative Ina Treciokas told Refinery29.com in an email, the website reported.
If the claims are true, the Kardashian-Wests' choice is one that has raised eyebrows among medical professionals, including those of FoxNews.com's Dr. Manny Alvarez.
"I'm totally against sex selection— especially when there's no medical indication for it," said Alvarez, who is the chairman of obstetrics and gynecology at Hackensack University Medical Center. "In those instances, couples may need to consider a sex-selection procedure, such as when there is a prevalence such as Rett syndrome or Alport syndrome."
According to the National Institutes of Health (NIH), Rett syndrome, which occurs exclusively in girls, is marked by problems in neurodevelopment and leads to the loss of hand use and movement, slowed brain and head growth, as well as issues with walking, seizures and intellectual disability. Alport syndrome is characterized by kidney disease, hearing loss and eye abnormalities, and its symptoms are more severe in boys than they are in girls, according to the NIH.
To select a baby's sex during IVF, a woman must undergo preimplantation genetic screening (PGS), in which doctors draw several cells from an embryo and perform a DNA analysis of all 23 pairs of chromosomes, Dr. Eve Feinberg, medical director of Fertility Centers of Illinois' Center for Fertility Preservation, told Yahoo Parenting.
"Some clinics have taken the stance that that they don't even address gender. Other clinics say, 'We will give you that information but it won't alter the selection of what gender we will implant,'" she told the website.

Much of the controversy surrounding sex selection for non-medical reasons coincides with the Kardashian-Wests' alleged reasoning for the reported procedure: "family balancing."
Alvarez, who has delivered hundreds of women's babies, said that while he has seen patients who have given birth to three consecutive boys and four consecutive girls— "but at no time did they ever bring up the idea of 'balancing their families.'"
"You don't balance a family because you have two of a kind," Alvarez said. "You balance a family with love, protection, education and guidance."
"I have also had patients in the past that have come looking for just that kind of sex selection, and I don't want any part of it," he added. "Sometimes, it's very hard to bring a life into this world, so whatever sex your child ends up being, you should cherish it."