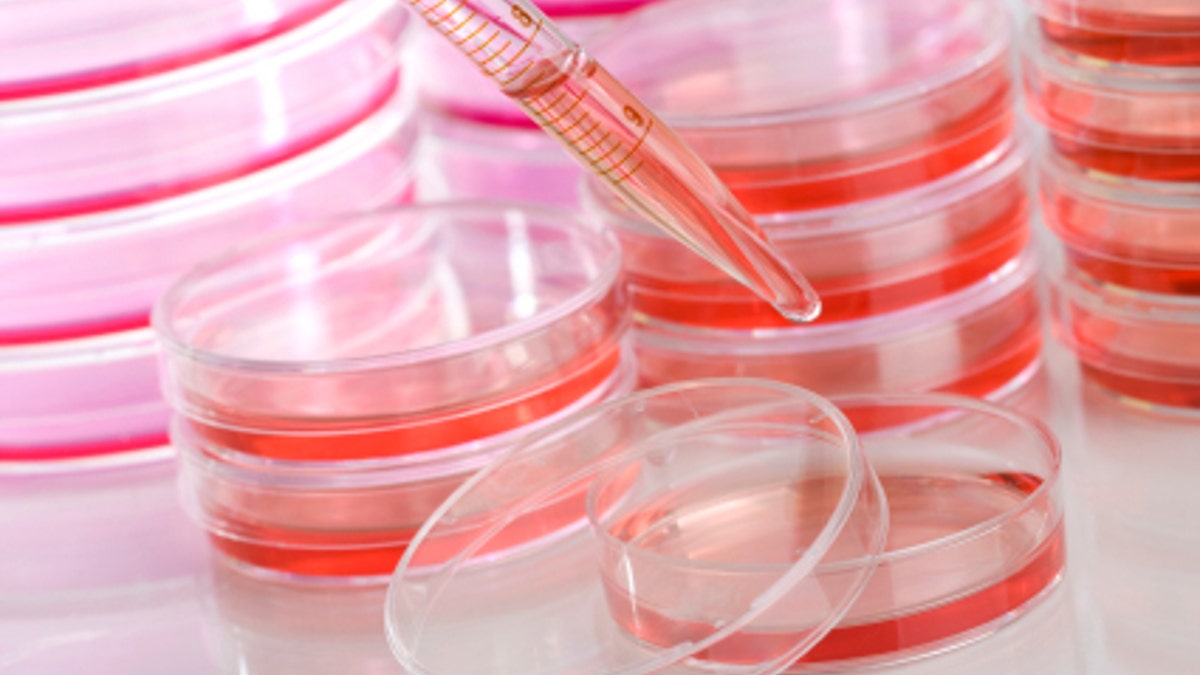 A clinical trial of ALS patients conducted by BrainStorm Cell Therapeutics shows its adult stem cell therapy is well-tolerated, appears to be safe and does not present undue risk, according to an interim safety review.
Moreover, in some patients signs of stabilization of the disease were detected.
Israel-based BrainStorm is developing NurOwn for the treatment of amyotrophic lateral sclerosis (ALS), also known as Lou Gehrig's Disease, a progressive neurodegenerative disease that affects nerve cells in the brain and spinal cord.
"It's very uncommon to give at such an early point in a clinical study efficacy data, but we cannot ignore the fact on an individual basis we could see improvement in many of the patients involved, each one in different areas," Moshe Neuman, CEO of Biomedical Research Design, which serves as a contract research organization for the trial, said.
In some patients breathing improved, in others it was muscle strength and in others it was speech, he told Reuters.
Neuman said a final report was expected by the end of the year after each patient has been observed for nine months.
BrainStorm President Chaim Lebovits said the preliminary results demonstrate that the stem cells have the potential not only to stop deterioration but perhaps even cure ALS.
"The coming phases in the trial will have to prove this, but these results also reaffirm our belief that we have an enormous potential of being successful with less severe indications such as multiple sclerosis and Parkinson's," he said.
Patients in the trial were transplanted with stem cells derived from their own bone marrow and treated with the NurOwn stem cell technology.
The Phase I/II trial, designed to evaluate the safety and preliminary efficacy of BrainStorm's therapy, is being conducted at Jerusalem's Hadassah Medical Center. The company submitted the interim safety report to Israel's Health Ministry.
"This important safety and tolerability data are reassuring as we progress to the next half of this trial," said Dimitrios Karussis of the Neurology Department at Hadassah, who is leading the trial. "Although this is an interim safety summary report documenting achievement of the study's primary endpoint, we cannot ignore some possible promising indications of clinical efficacy observed in single patients."
In one patient in particular, Rabbi Rafael Shmuelevitz of Jerusalem, significant improvement was seen. Shmuelevitz, who in addition to ALS also has a neuromuscular disease called myasthenia gravis, was received as a compassionate patient and given a higher dose than other patients.
In a letter to BrainStorm, a copy of which was obtained by Reuters, the rabbi said the treatment raised him "up from the depths and I have become like a new man."
Before the treatment he suffered from disequilibrium and could not walk without help from both sides, he said.
"Today, after the stem cell treatment, I am able to walk consistently and with stability even without the help of a cane. In my voice there is also immense improvement," he said.
BrainStorm is awaiting U.S. Food and Drug Administration approval to begin ALS trials at the University of Massachusetts Medical School and Massachusetts General Hospital.
"The next steps are to explore additional dosages and a Phase II safety and preliminary efficacy study that we plan to assist in designing," Merit Cudkowicz, chair of the neurological department at Massachusetts General Hospital, said.
According to the ALS Association, 5,600 people in the United States are diagnosed each year with the disease, which has severely disabled British physicist Stephen Hawking.
The FDA last year granted NurOwn orphan drug designation, which encourages the development of treatments for rare diseases by providing financial incentives.