Iowa Couple Welcomes Healthy Set Of Quintuplets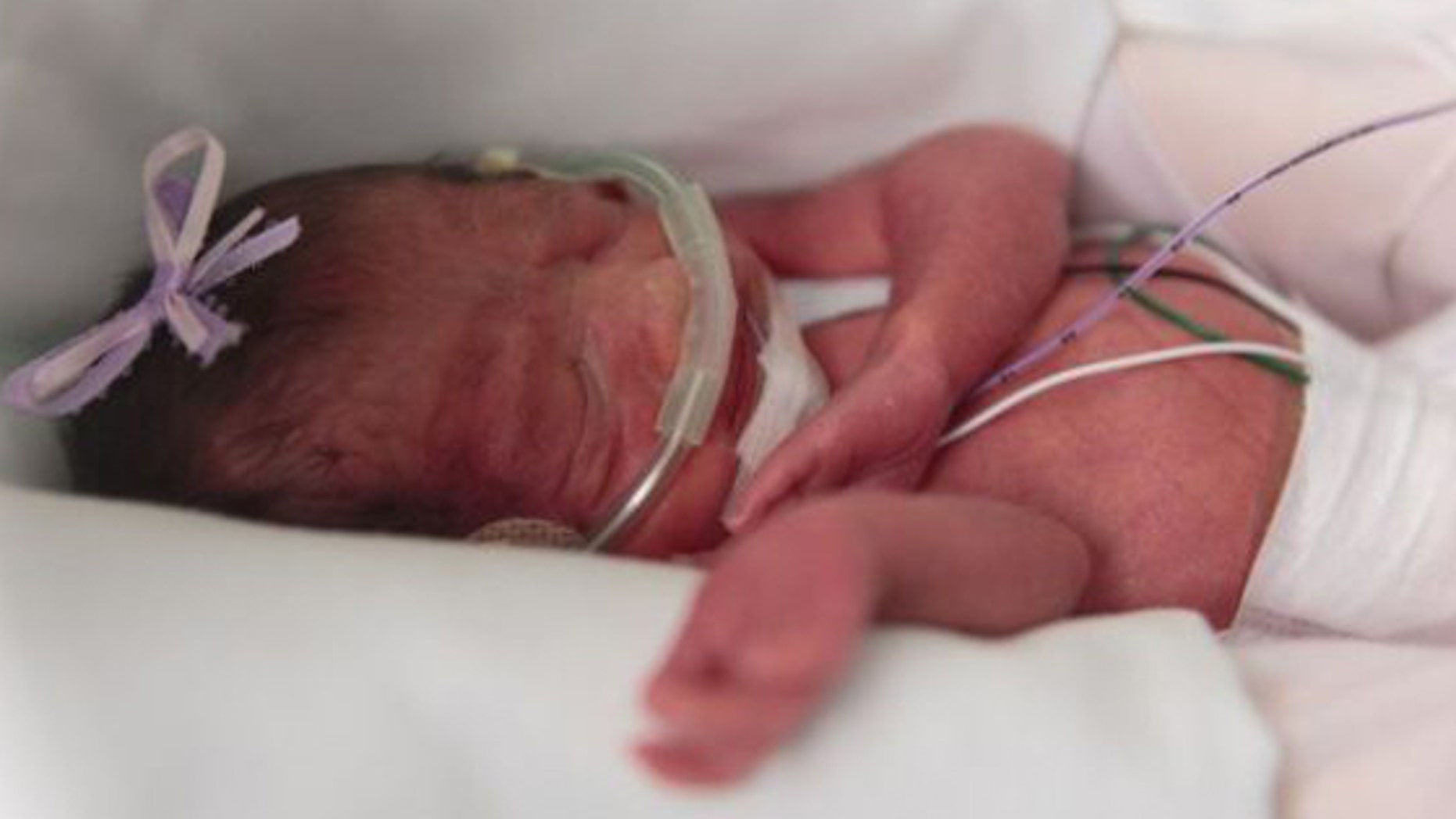 It's a boy! And four girls for Bianca and Jose Garcia.
Last week, a Sioux City, Iowa couple welcomed a healthy set of quintuplets at a Nebraska hospital.
The five babies were born last Thursday three weeks early, at 28 weeks, via a Caesarian section at Women's Methodist Hospital in Omaha. They are the third set of quintuplets in Nebraska history.
"Essentially, the first goal for Bianca was to make it to 24 weeks," her perinatologist, Todd Lovgren, said. "That's when babies are more likely to survive. The next is 25 weeks, and our third goal was 28 weeks. The babies are still critically ill at that point, but that's when we can start addressing complications instead of just their survival."
Adding that Bianca handled the high-risk pregnancy well and at this point while "all things look fantastic," Lovgran added that this could "change in the course of a day."
"She's got a strong mind, spirit and heart. You need a lot of faith as well, and Bianca has that," said Lovgren. "She's a fairly petite woman too, so her risks were higher, but she did it all with such grace, she just did fantastic."
According to the hospital, all five of the little ones were born from separate eggs so none are twins.
The babies, girls Rosalyn, Marah, Jimena and Arleth, and boy Christobal, are expected to go home within two to two-and-a-half months.
Already parents to 9-year-old Jose and 7-year-old Abrahan, the Garcia's were no way prepared when they heard the news they'd be having multiples.
"With our first ultrasound, the doctor said we'd be having three children," Bianca, 30, said in a phone interview with the Sioux City Journal Monday from the hospital. "But we went back a week later and they said we'd be having two more. We were just in shock."
For her husband, Jose, 32, this pregnancy was a game changer.
"Before, when she was pregnant, she was able to take care of our oldest son as well," Jose said. "But she's been in the hospital since 18 weeks, so I've had to do a lot as well. It was more work, just different."
Jose Garcia said now everyone is just trying to return to normal.
"Once we're all home we'll settle down into a normal routine, and then things will settle down," he said.
Follow us on twitter.com/foxnewslatino
Like us at facebook.com/foxnewslatino