Houston police officer battling cancer braves floodwaters to rescue residents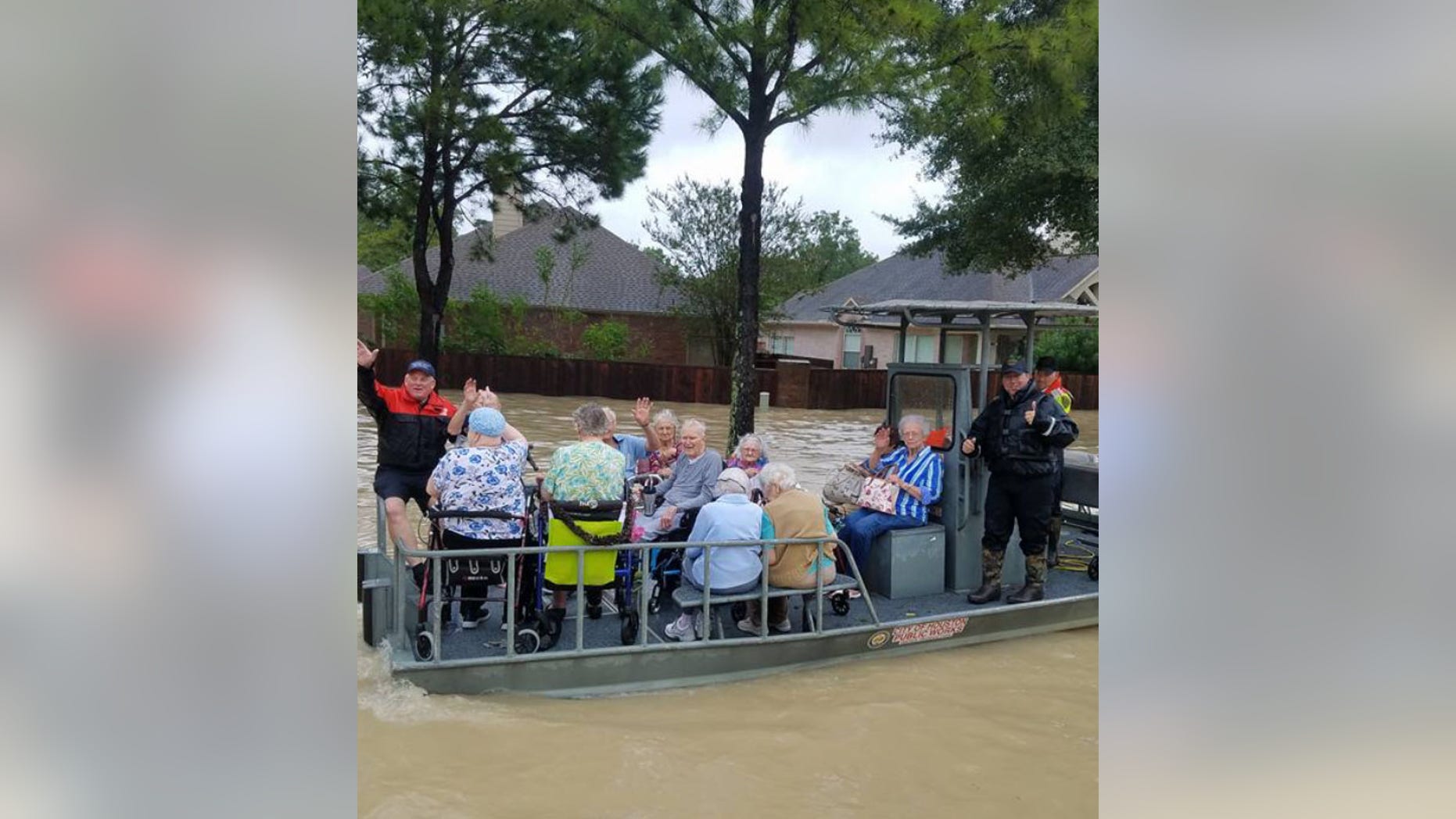 A Houston police officer battling stage 4 metastatic colon cancer has helped to rescue hundreds from the floodwaters left behind by historic storm Harvey.
Norbert Ramon, who has been with the Houston Police Department's Traffic Enforcement division for 24 years, received the call from his sergeant as the rain started to fall on Saturday.
"He went and they started preparing everything and that's when the rain started in," Cindy Ramon, the 55-year-old's wife, told Fox News. "By Sunday morning when he woke up, there was so much rain and standing water that he could not go to his regular duty in downtown Houston."
Ramon followed protocol and notified his sergeant, and then set out to report to the nearest patrol unit, which was the Houston Lake Patrol.
"From then it was a madhouse," Cindy said. "They started going out rescuing people in all parts of Houston. That's where it started from and it's been non-stop."
Cindy said Ramon's cancer quickly became the furthest thing from his mind. He was put on desk duty three weeks ago out of concern for his health, but as a part of the Lake Patrol he has had a hand in helping to rescue 1,500 residents from floodwaters.
'I NEEDED TO BE NEXT TO MY PATIENT': THE CANCER WHO BRAVED HARVEY TO REACH HIS HOSPITAL
"He's been so caught up in the emotions and the excitement of trying to rescue people, he had no time to even think about it," Cindy said. "You wouldn't even think he had cancer, he's plugging along like he doesn't."
Ramon was scheduled to fly to Oklahoma on Wednesday, where he has been receiving chemotherapy every two weeks at the Cancer Treatment Centers of America, in Tulsa. When he learned that his flight was canceled due to the flooding, he and Cindy piled into the car on Thursday for the nearly nine-hour drive.
He chose the Tulsa location after seeking a second opinion, and Cindy said the support they have received from the staff during his treatments, and since the storm hit, has been overwhelming.
"The people actually reached out to me, they called us and said 'Hey how are you guys doing, we're seeing all the photos and we wanted to check up on you.'"
TEXAS HOSPITAL FORCED TO EVACUATE PATIENTS DUE TO LACK OF WATER
Cindy said she sent them a picture of Ramon in the water performing a rescue, and that while they were concerned for his health they immediately called him a hero.
"It's just an emotional roller coaster," Cindy said of the storm. "It's just crazy, watching everybody struggle – people lose everything."