Home birth on the rise, but is it safe?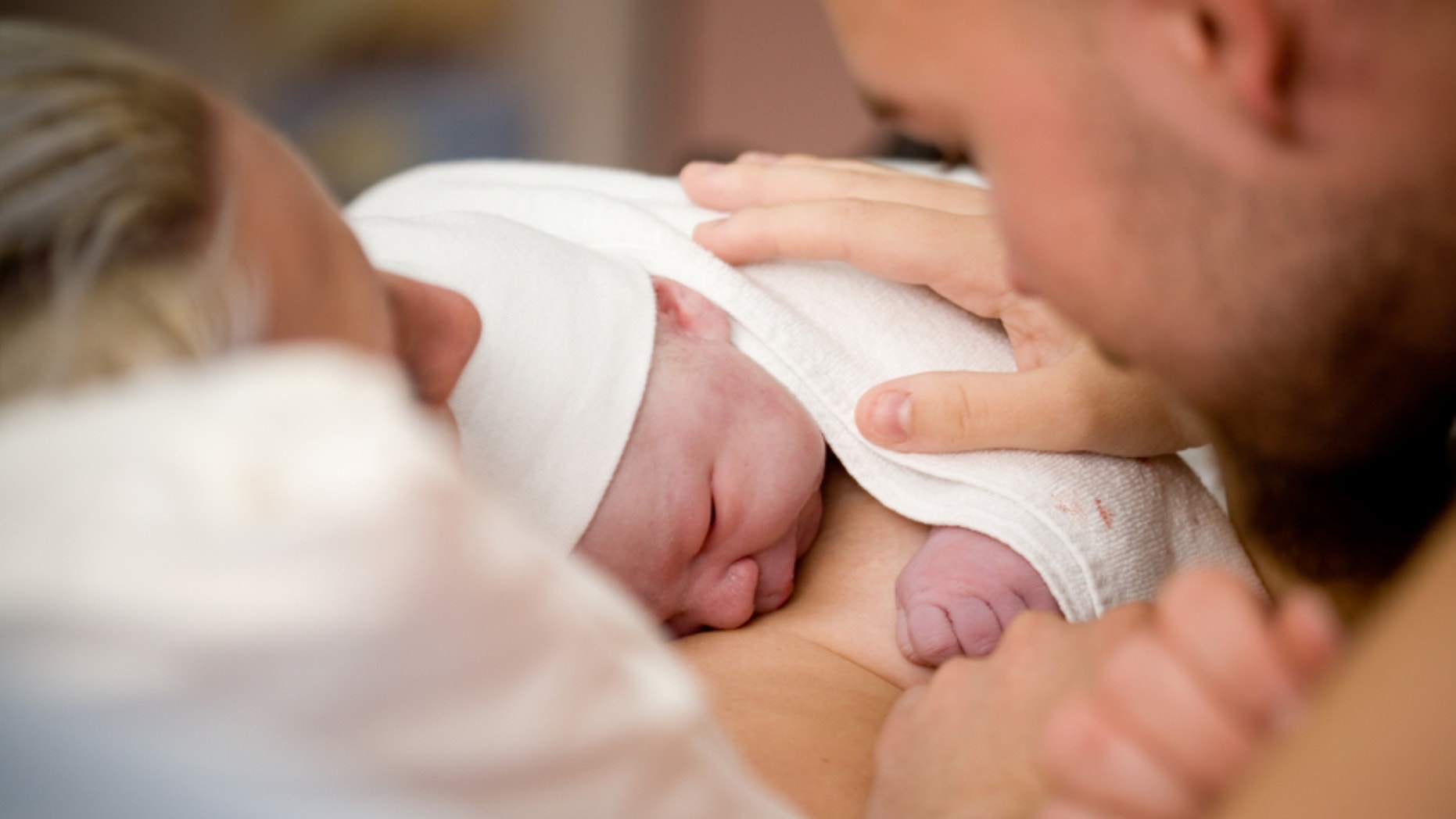 In the U.S., most women give birth in a hospital, but home births— which account for only about 1 percent of births— are becoming an option for more and more women. Between 2011 and 2012 alone, planned home births were up 7 percent, according to the Centers for Disease Control and Prevention (CDC).
And as more women look for a different experience with home birth, experts say it may not be the safest idea.
Why women choose home birth
For some women, choosing a home birth is about avoiding unnecessary interventions. The U.S. Census Bureau and CDC, respectively, report that 23 percent of women are induced and more than 30 percent have cesarean sections.
For some, it's about level of care. The average prenatal visit with an obstetrician/gynecologist lasts 7 to 15 minutes—midwives typically spend 30 to 60 minutes with their clients.
"When women are pursuing home birth, it's not that they hate doctors, it's because they want something more or different," said Jodilyn Owen, a licensed midwife, a certified professional midwife and co-author of "The Essential Homebirth Guide." "They know that continuity of care and the relationship with their provider leads to better outcomes."
These women want to work with the same midwife throughout their pregnancies and have her attend each birth.
"They want to know that the people who will be there for their birth have bought into their story and bought into their life and their goals," Owen said.
Is home birth too risky?
A recent New York-Presbyterian/Weill Cornell Medical Center study published in the American Journal of Obstetrics and Gynecology found a four-fold risk of babies dying when women delivered at home with midwives, compared to those who delivered in the hospital with midwives. The risk was even greater for first-time moms and those who were more than 41 weeks pregnant.
"It's the location of the delivery and it's the quality of the person who delivers the baby," said Dr. Amos Grunebaum, a professor of clinical obstetrics and gynecology at Cornell University's Weill Cornell Medical College, director of obstetrics at New York-Presbyterian Hospital/Weill Cornell and co-author of the study. "Women and their partners need to understand that there are more risks if you do it at home."
Grunebaum said many midwives who attend home births take on high-risk pregnancies and may allow a woman to go past 41 weeks. And unlike certified and licensed midwives, "the ones who do home births are mostly lay midwives," he said.
Yet proponents of home birth say the study is flawed, primarily because it used data from the linked birth and infant death data set of the CDC's VitalStats. The database uses birth certificate records and the reporting can be inaccurate and incomplete due to secondhand information and human error.
"Birth certificates are a notoriously unstable environment to collect data for research from," Owen said.
The study also reported separately on unplanned or emergency home births, which tend to have poor outcomes.
"We know that women who are low-risk, having a planned home birth by a trained attendant, have a very good outcome," Owen said.
In fact, a recent study in the Journal of Midwifery and Women's Health found that, in low-risk women who had a home birth, the risk of a baby dying was less than 1 percent.
"In most cases, midwives look for women who are in optimal health and low-risk," Owen said. "We screen out and we rely upon the hospitals to provide care for women who are high-risk."
In a hospital, if there are complications, such as a baby with shoulder dystocia, or one who isn't breathing, a full team is available within 30 seconds— not just one or two people, Grunebaum noted.
"At home, there's a failure to resuscitate adequately because there's not enough people to do it and they don't have the adequate equipment," he said.
Not so, according to Owen, who said midwives are trained in neonatal resuscitation and carry oxygen, pulse oximeters and equipment to resuscitate babies. If it's a big resuscitation they will be transferred to the hospital, but it's a rare occurrence.
"The percentage of time where a baby needs to be transferred is extremely small.  The same way that the percentage of the time in the hospital where a baby needs to be put in the NICU on full resuscitation is extremely small," she said.
Midwives are trained to recognize when it isn't safe to birth at home and will advise their clients to transfer to the hospital.
"In midwifery care, our standard is normal. If it deviates from normal, we don't stay at home," she said.
Family-centered care is key
Although the infant mortality rate has declined slightly in recent years, the U.S. still ranks 29th worldwide.
"Our very best in America is nothing to brag about," Owen said. "It concerns me when we say the ideal is this Americanized hospital birth."
Medical professionals need to present parents with well-designed research, nix the fear-based tactics, and let them decide what is safe and best. Parents should be asked, "What is right for your family?"
And instead of laying blame on each other, doctors and midwives should work together to provide the best possible and safest experience for all mothers.
"There is really unlimited potential for increasing the safety and health of mothers and babies born in America, if we stop pointing our fingers at each other and start figuring out how to work together to foster relationships between doctors, midwives and most importantly, parents," Owen said.