Here's where all that Ice Bucket Challenge money is going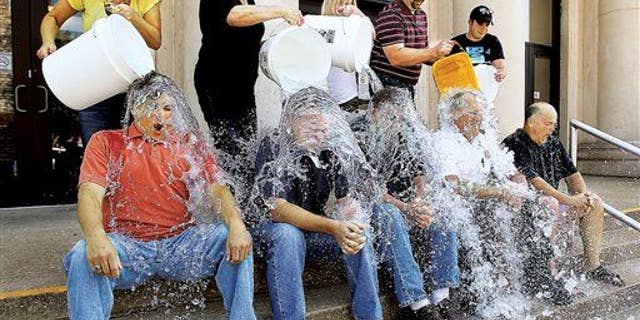 The Ice Bucket Challenge ended up bringing the ALS Association some $115 million in donations; now the organization is faced with the task of figuring out what to do with all the money.
What's clear so far: "We are tripling the amount annually that we spend on research," says association president Barbara Newhouse. That means distributing cash to a number of projects, and choosing them can be daunting: "It's been amazing how many people have come out of the woodwork to say, 'I have the answer,'" Newhouse says.
"We're trying to sort through what's fact and what's fiction." Some $21.7 million has been handed out so far, with recipients including the New York Genome Center, Los Angeles hospital Cedars-Sinai, and the University of California San Francisco, Time reports. Among the projects receiving funding are an effort to sequence the genomes of people with ALS and work to improve drugs fighting the disease. According to a press release, four projects that received $18.5 million in funding in early October involve "global research cooperative alliances that would not have moved forward without the funding from the ALS Association and the matching donations it received." Money will also go to bolstering care for current patients. A breakthrough is possible, Newhouse says, "but we would be kidding ourselves if anybody believed that $100 million is going to be all that's needed to find an effective treatment." (More uplifting news: A surgeon was able to help a man who had a role in his life 45 years earlier.)
This article originally appeared on Newser: Where All That Ice-Bucket Cash Is Headed
More From Newser