Girls with ADHD often struggle with defiance, conduct issues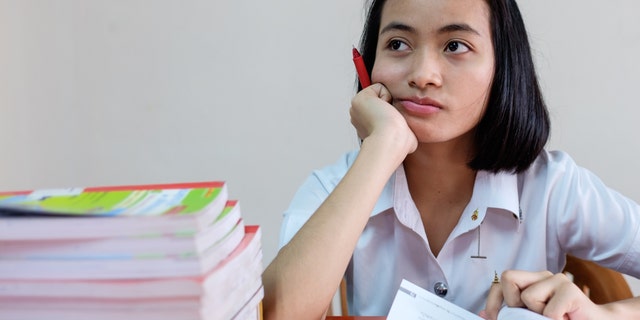 For girls, attention deficit hyperactivity disorder (ADHD) is more likely to amplify issues with defiance and acting out than problems with depression or anxiety, a research review suggests.
Compared to other girls, girls with the ADHD are more than five times as likely to have so-called oppositional defiant disorder (ODD) and more than nine times as likely to have conduct disorder, the study found.
The findings suggest that girls with defiance and conduct problems may need to be evaluated for ADHD, one expert told Reuters Health.
With an ADHD diagnosis, girls also have about triple the odds of depression and quadruple the odds of anxiety.
"Because depression and anxiety are more common in girls versus boys, there is a frequent assumption that girls with ADHD would most often exhibit significant depression and anxiety," said lead study author Irene Tung, a psychology researcher at the University of California, Los Angeles.
Part of the reason people incorrectly make this assumption is because ADHD is up to three times more common in boys than girls and most of the research on the disorder has focused on males, Tung said by email.
To assess what other mental health issues may accompany ADHD for girls, Tung and colleagues analyzed data from 18 previously published studies with a total of about 2,000 participants.
Most of these studies had about 100 patients on average and typically included girls ranging in age from 8.5 to 13.5 years. Most participants in these studies were white.
Across all of the studies, 42 percent of girls with ADHD were also diagnosed with oppositional defiant disorder, compared with 5 percent of girls without ADHD, researchers report in Pediatrics.
Almost 13 percent of girls with ADHD had conduct disorders, compared to less than 1 percent of their peers without ADHD, an analysis of 15 of the studies found.
The gap between girls with and without ADHD was more pronounced for these external behavior issues than it was for internal mental health issues like anxiety and depression.
Roughly 38 percent of girls with ADHD had anxiety, compared with 14 percent of their peers without ADHD, results of 11 studies showed.
Ten percent of girls with ADHD suffered from depression, compared with 3 percent of their peers without ADHD, 12 of the previously published studies found.
"Just like for boys, ADHD in girls strongly increased risk for meeting strict diagnostic criteria for conduct disorder and oppositional defiant disorder in girls, as well as for anxiety and depressive disorders," senior study author Steve Lee, also a psychology researcher at UCLA, said by email.
The study doesn't prove ADHD causes other mental health disorders, the authors note.
It's possible that the study includes mainly girls with more severe ADHD symptoms because girls with milder forms of the condition are less likely to receive a formal diagnosis. Their peers without ADHD also might skew healthier because they were draw from the general population. Combined, these factors might exaggerate differences between the groups, the authors point out.
Even so, the findings suggest that parents and doctors need to pay close attention to defiance and conduct in girls, both to diagnose ADHD and to treat the condition, said Sean Cleary, a public health researcher at George Washington University in Washington, D.C., who wasn't involved in the study.
"The results indicate girls with ADHD are significantly more likely to have co-morbid externalizing and internalizing disorders then non-ADHD girls; and higher odds of comorbid conduct disorder and ODD than either anxiety or depression," Cleary said by email.