Girl who raised awareness for cancer gets diagnosis of her own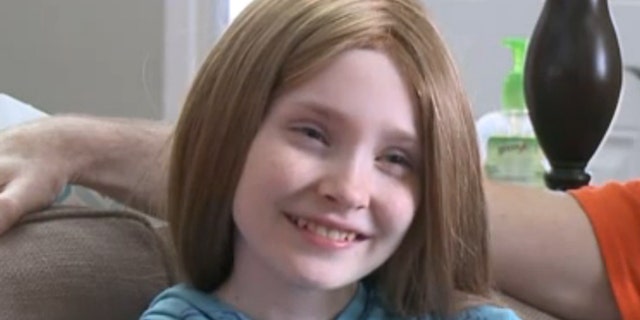 A 12-year-old Indiana girl who has spent her life giving back to her community is now on the receiving end after getting a devastating diagnosis on Thanksgiving.
Mikayla Donahue, who has volunteered at awareness walks, remained active in her church community and once cut her hair to donate to Locks of Love— an organization dedicated to providing wigs for children— is fighting for her life after being diagnosed with acute myeloid leukemia (AML).
Mikayla was temporarily released from Peyton Manning Children's Hospital Wednesday after spending more than a month there, including holidays, Fox 59 reported. She will report back next week to begin her second round of treatments.
"This is life-changing, and it's opened up my eyes to the fact that, you know, you have to just slow down a little bit and take one day at a time," Mike Donahue, Mikayla's dad, told Fox 59.
The family tried to make the holidays as normal as possible for their daughter, even having her sing for members of their family via video on Christmas.
"I think Mikayla's going to have an effect on a lot of people, and something very meaningful is going to come out this," Carrie Donahue, Mikayla's mom, told the news station.
Supporters have made shirts and bracelets to raise funds for the family during Mikayla's hospitalizations and treatments. Fundraisers have also been held for the family.
"I think they were placed in our lives for a reason because they are just super strong amazing people," Carrie said of their support system.
"It helps a lot. I can't even say what it means to me," Mikayla told Fox 59.
The Donahues told the news station they are prepared to sell their home to pay for Mikayla's medical bills if needed.
"We have a lot of faith," Carried told Fox 59. "We just feel like she's going to be okay."