Girl accidentally swallows activity tracker and it still works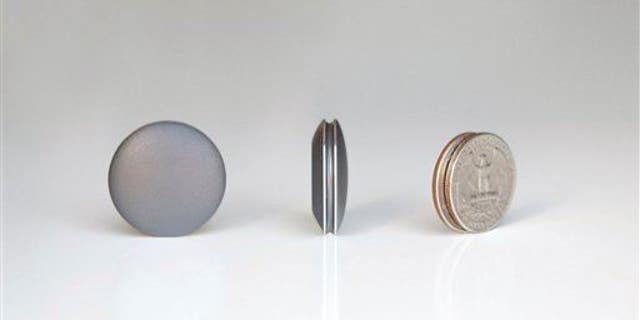 NEWYou can now listen to Fox News articles!
The Misfit Shine activity tracker is not only waterproof, but can apparently also withstand stomach acid. Doctors say a 13-year-old girl in South Korea removed the tracker from her watch band—it can also be fixed to necklaces and clipped to clothing—and popped it in her mouth while she went swimming; why she did so is unclear, as Live Science points out the tracker can be worn in a pool.
At some point, she accidentally swallowed the disc, which is about an inch in diameter. A subsequent X-ray showed the device was in her stomach, and 30 hours later it still hadn't moved on.
Doctors feared the lithium battery could come out of its casing and expressed "concern for obstruction at the ileocecal valve [which separates the small and large intestines]," and so they intervened.
In a 72-minute procedure, they used an endoscopic snare to remove the device through the girl's esophagus. "To our knowledge, this is the first documented case of salvaging an operational watch from the stomach using an endoscopic technique," doctors wrote in the Jan. 19 issue of Case Reports in Gastrointestinal Medicine.
When it was all over, the device still worked. "When synchronized to her mobile device, the [Misfit Shine] watch accurately recorded all advertised data points to include steps taken, calories burned, sleep cycles, and maintained accurate time," doctors wrote.
The patient was sent home the next day. (A rare disorder keeps this women from swallowing.)
This article originally appeared on Newser: Girl Accidentally Swallows Fitness Tracker. It Still Works
More From Newser