Four Dead After Swine Flu Hits Mexico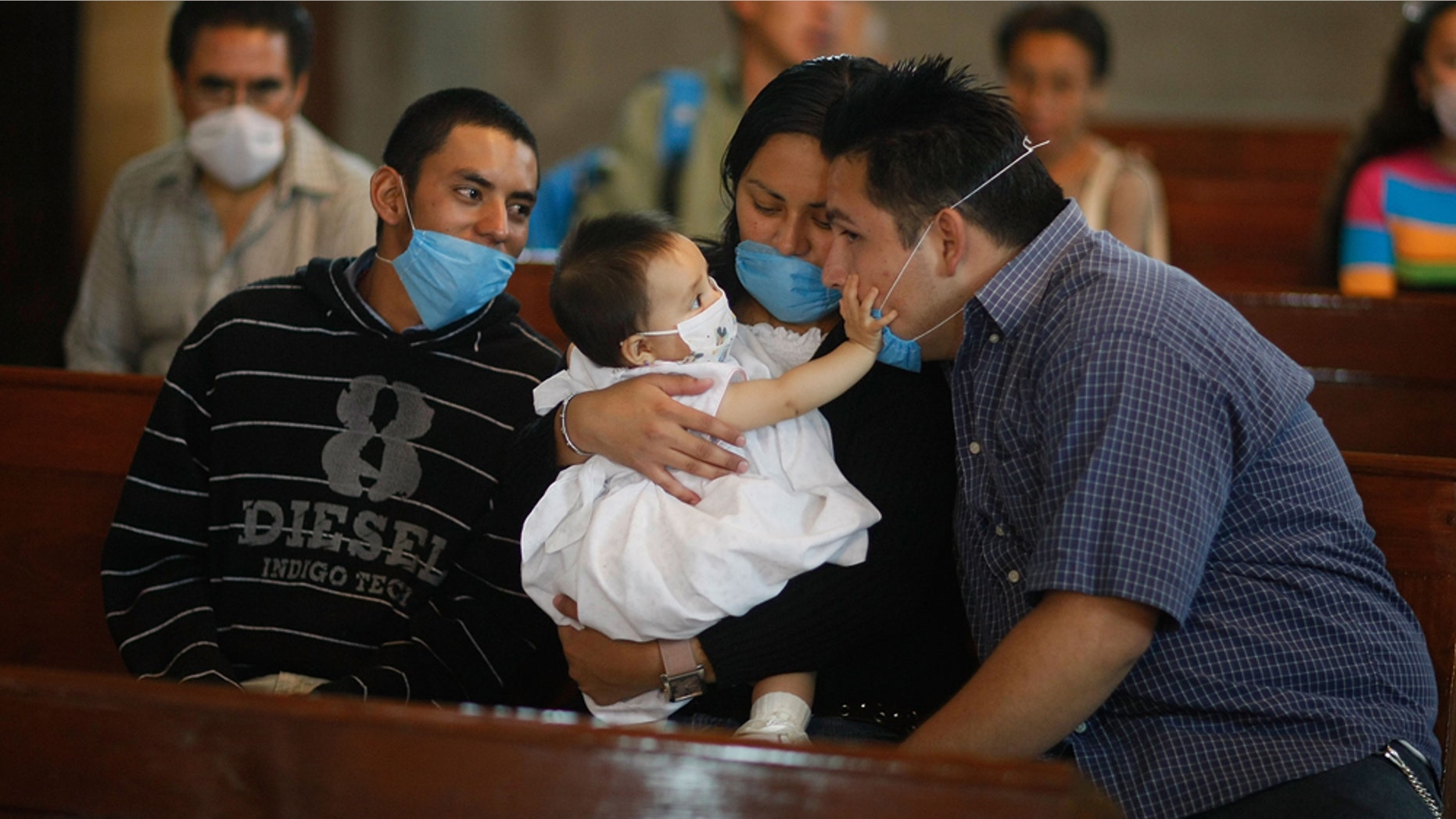 Four people have died and dozens of others have been infected from a swine flu outbreak that recently hit northern Mexico.
The confirmed deaths were in the border state of Chihuahua, authorities said. Chihuahua state Gov. Cesar Duarte says six other people have been infected with the H1N1 virus.
Duarte says the swine flu flare-up is associated with an outbreak in Texas and New Mexico.
One woman died of the flu in the capital city of Chihuahua after returning from a trip to Texas. Two traffic police officers in Ciudad Juarez and a woman in the city also have died.
Duarte said that a security barrier will be established around Chihuahua, the biggest state in the country, to keep the H1N1 flu virus from spreading.
He added that for now, schools will not be closed nor will work be suspended.
There were eight cases of H1N1 in Mexico last year, while there have been 29 confirmed cases this year.
To prevent the spread of the H1N1 virus that devastated Mexico two years ago -- leaving hundreds dead and setting off a worldwide alert -- health authorities began giving vaccinations last week. The vaccinations began with 250 traffic cops in Ciudad Juarez after the news was out that a policeman had died and two of his fellow officers were infected.
In June last year, federal health authorities lifted the alert for swine flu, which has taken almost 1,300 lives, since 2009.
A recent swine flu outbreak in Venezuela has infected over 400 people in two weeks. Dozens have also been infected in an H1N1 epidemic in Ecuador this year.
The Associated Press and Efe contributed to this report.
Follow us on twitter.com/foxnewslatino
Like us at facebook.com/foxnewslatino