Fortified Breast Milk May Not Boost Preemies' Growth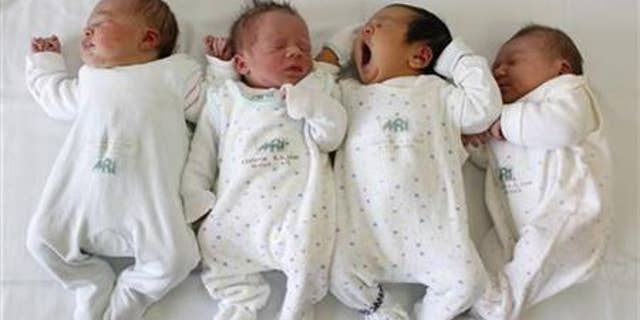 Adding nutrients to breast milk does not appear to boost very preterm infants' growth over the first year of life, a new study finds.
The study, which followed 320 infants born weighing less than 5 pounds, found that those given protein-fortified breast milk were no heavier or longer at the age of 12 months than those fed regular breast milk.
The lack of effect is surprising, according to lead researcher Dr. Gitte Zachariassen, a pediatrician at Hans Christian Andersen Children's Hospital in Odense, Denmark.
In the hospital, Zachariassen told Reuters Health in an email, very preterm infants who are "tube fed" are given breast milk with a protein fortifier to help their early growth. (If breast milk is not used, the infants are given a special fortified formula.)
So the researchers had expected that continuing fortification after infants go home would boost their long-term weight gain and growth.
The findings, reported in the journal Pediatrics, are based on 320 infants born between the 24th and 32nd weeks of pregnancy. (A full-term pregnancy lasts about 40 weeks.)
Of those infants, 207 were being breastfed at the time they left the hospital, and the researchers randomly assigned half of mothers to add a protein supplement to their breast milk. The rest stuck with regular breastfeeding. All mothers were encouraged to breastfeed for as long as they could.
The rest of the mothers in the study chose to bottle-feed and were given a special formula for preterm infants.
Overall, infants in the two breastfed groups showed no difference in average weight gain or growth over the first year of life, Zachariassen's team found.
Infants fed formula tended to be somewhat heavier and longer by the age of 12 months. However, the average weight and length in all three groups were within normal range. Just as with full-term infants, breast milk is considered the best nutrition for preemies. Some studies, Zachariassen said, have found that on average, breastfed preemies go on to develop a higher IQ than bottle-fed preterm infants do.
So mothers who want to breastfeed their preterm infants "should definitely try," Zachariassen said.
As for breast-milk fortifiers, studies should continue to look at their effects, according to the researcher.
One possibility is that a larger supplement dose would be more effective, Zachariassen said.
Another is that fortified breast milk might benefit those preemies who are still small for their age when they leave the hospital.
"But this has to be investigated in another study," Zachariassen said.
Mead Johnson Nutritionals supplied the breast-milk fortifier used in the current study.