Former Marine battling flesh-eating bacteria undergoes amputations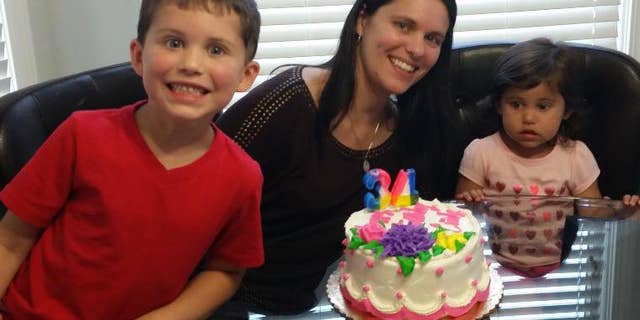 A Georgia mother of two and former Marine battling flesh-eating bacteria has undergone surgery to remove her feet and one hand.
According to a GoFundMe account created to help the family with medical fees, 34-year-old Cindy Martinez had both feet and right hand amputated Thursday. She was hospitalized May 25. Martinez is the mother of two small children and is a former Marine. Her husband, David, is a Gwinnett County police officer.
Previously, she underwent several surgeries to remove muscles that are effectively dead due to the aggressive bacteria, according to the GoFundMe account.
Doctors at Gwinnett County Medical Center have not figured out how she contracted the devastating infection.
Flesh-eating bacteria, called necrotizing fasciitis, is usually introduced to the body through an open wound.
According to the CDC, keeping open wounds clean is way to avoid getting an infection from this type of bacteria. Officials suggest draining and covering cuts with dry, clean bandages as well as washing your hands often with soap and water. People should also avoid using hot tubs and pools while a wound is still open.
The Associated Press contributed to this report.