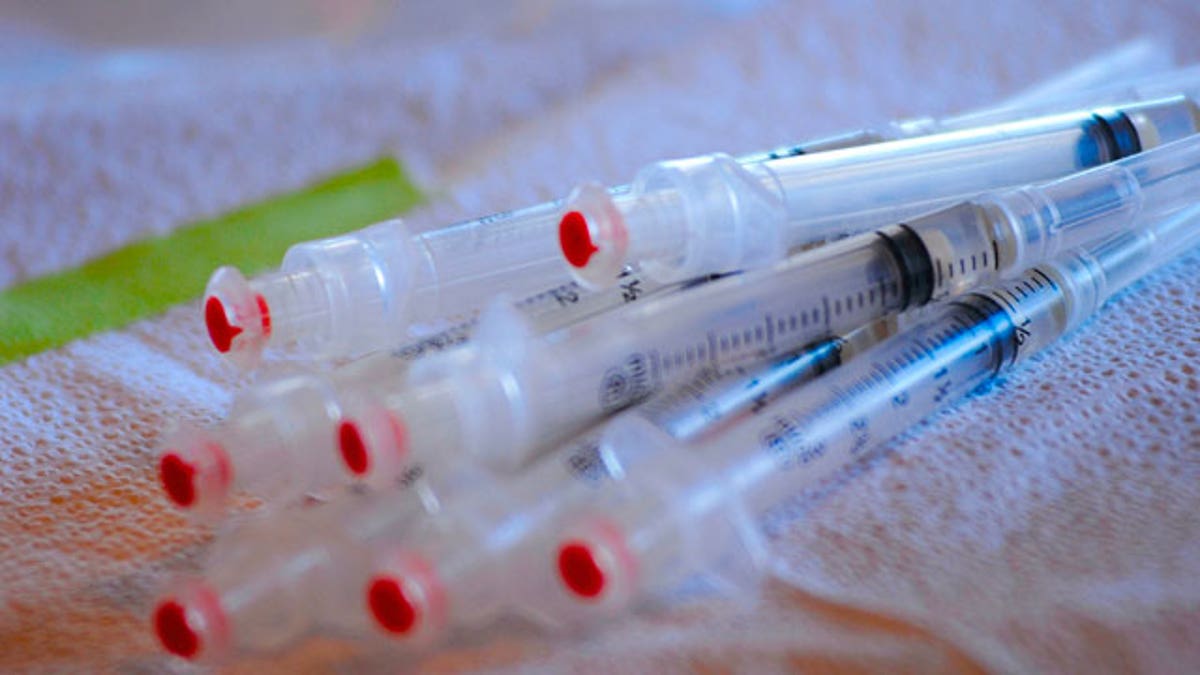 NEW YORK – Middle-aged and older adults who get the flu vaccine may be less likely to suffer a first-time heart attack in the following year than those who skip the shot, according to a study published Monday.

The findings, reported in the Canadian Medical Association Journal, do not prove that the flu shot itself can prevent heart attacks. But they add to evidence that flu infection can trigger heart attacks in some people, and that preventing the flu through vaccination might curb that risk.

They also support existing recommendations that older adults and people with established heart disease get a flu shot each season, researchers say.

For the study, UK researchers compared the medical records of 16,000 first-time heart attack patients age 40 and older with those of nearly 62,700 people who had no history of heart attack and served as a "control" group. Each heart attack patient was matched with four control group members who were the same age and sex, and received care at the same general practice.

Of the heart attack patients, 53 percent had received the flu vaccine in the previous year; the same was true of 51 percent of the control group.

When the researchers accounted for a range of other factors in heart attack risk - like high blood pressure, diabetes, smoking and family history of heart disease - they found that flu vaccination was associated with a 19 percent reduction in the odds of suffering a heart attack over the next year, as compared with no vaccination.

In addition, earlier vaccination - from September through mid-November - was related to a stronger protective effect than vaccination later in the flu season: a 21 percent reduction in first-time heart attack risk, versus a 12 percent reduction.

This type of study design, known as "case-control," cannot prove cause-and-effect. Nor does it give an idea of the degree to which a flu shot might trim a person's absolute risk of having a heart attack.

While the researchers tried to factor in the study subjects' general health and lifestyle, they were limited to the information available in medical records.

And there may have been other differences between flu vaccine recipients and non-recipients that could explain the lower heart attack risk, noted lead researcher Dr. A. Niroshan Siriwardena, of the University of Lincoln in the UK.

However, he told Reuters Health in an email, the findings build on evidence from previous, smaller studies linking flu vaccination to a decreased risk of heart attack. That includes two clinical trials in which people with established heart disease were randomly assigned to get a flu shot or remain unvaccinated -- the type of study design considered the "gold standard" for showing cause-and-effect.

One theory on why flu vaccination may be protective is that the inflammatory reaction set off by flu infection, which may include an increase in blood clotting, can lead to heart attacks in vulnerable people.

Experts already recommend a yearly flu shot for adults age 65 and older, as well as those with heart disease and certain other chronic medical conditions. That, Siriwardena noted, is largely because these individuals are at increased risk of hospitalization and potentially fatal flu complications such as pneumonia.

The current findings suggest that a reduced heart attack risk might be an additional benefit, he said.

The results, according to Siriwardena, also argue for clinical trials to test whether flu vaccination curbs the risk of heart attack in people who do not have underlying heart disease but do have risk factors for it -- like high blood pressure or high cholesterol.

Of the first-time heart attack sufferers in this study, only one-quarter had been diagnosed with underlying heart problems before the attack.

In other findings, the researchers found no association between pneumococcal vaccination and heart attack risk. Like the flu shot, the pneumococcal vaccine, which protects against pneumonia, meningitis and bacteremia (a blood infection), is recommended for older adults, and those with established heart disease.

This result could be considered somewhat surprising, according to Siriwardena, as one recent study did suggest a potential protective effect of the pneumococcal vaccine. However, that study did not take into account participants' flu vaccination.

In their study, Siriwardena's team found that once they factored in flu shots, there was no relationship between pneumococcal vaccination and heart attack risk.