Florida high school students design prosthetic leg for German Shepherd mix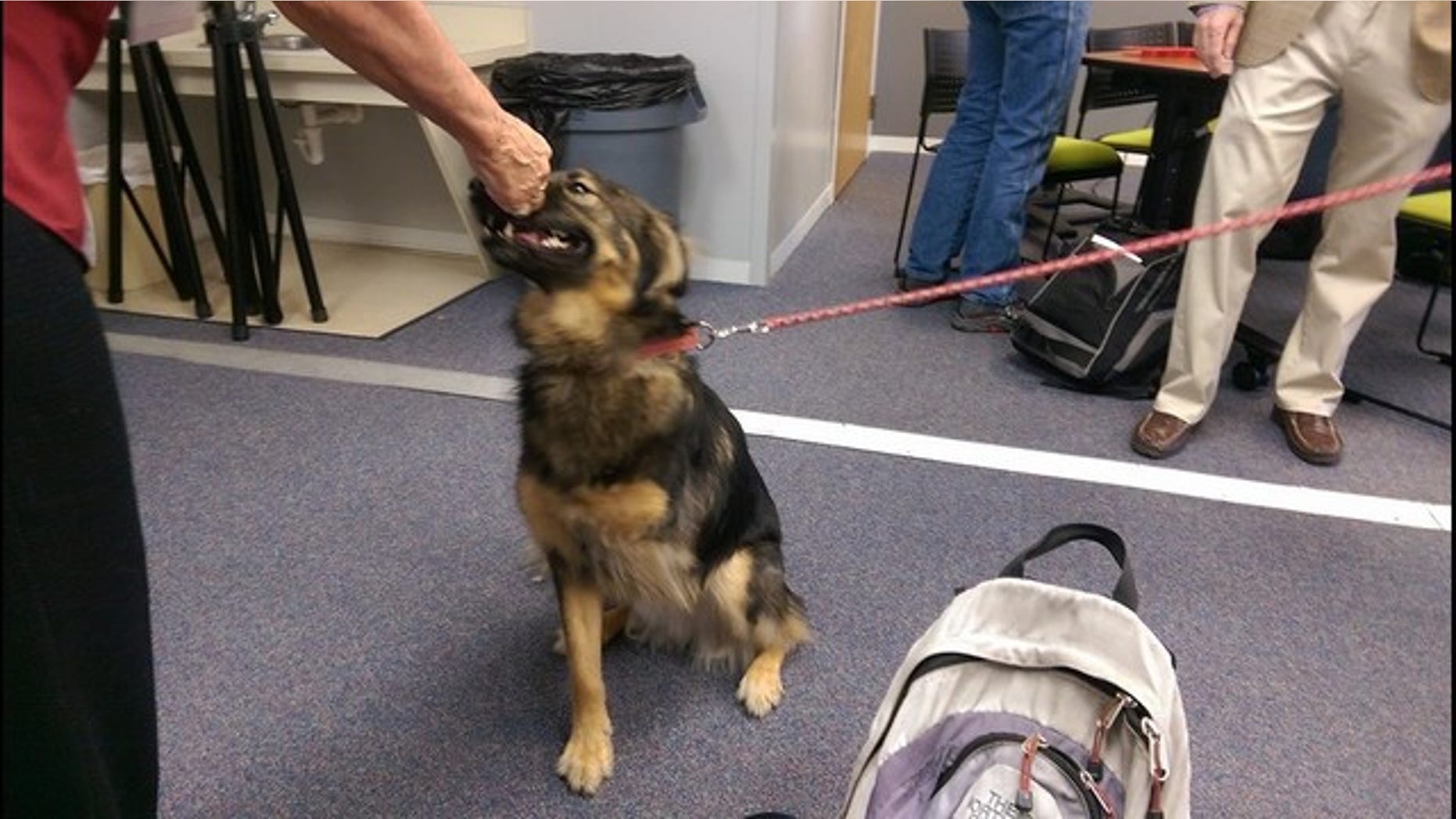 High school students in Palm Coast, Florida, have been working on designing a prosthetic leg for dogs since August. Now, they have finally put their work to the test with a three-legged German Shepherd mix, Champ.
Yaso Sandoval and David Zolondek adopted Champ, who lost a leg in a car accident, from an animal shelter, Fox 35 reported. Having only three legs causes excess wear and tear on his other paws, wearing out the tendons and muscles, and the padding on his paws, Sandoval said.
The shelter connected them with Flagler Palm Coast High School students in the school's Anatomy of Design program, who then set off to design a prosthetic for Champ using 3-D printing.
Recently, the students fitted Champ with their designs, including one team's "tank" model.
"I've never had any projects relating to dogs, building a prosthetic leg, even 3-D printing so it was a unique and a huge learning experience," Rafael Santiago, a student at Flagler Palm Coast High, told the news station. Santiago's team's "tank" model was inspired by the movie "Fury."
As the students continue to perfect their designs, Zolondek said he hopes one of the prosthetics makes a good match for Champ.
"It's pretty cool," Zolondek told Fox 35. "I hope he can get something where his other leg doesn't get too much wear and tear."