Service dog saves sleeping boy with type 1 diabetes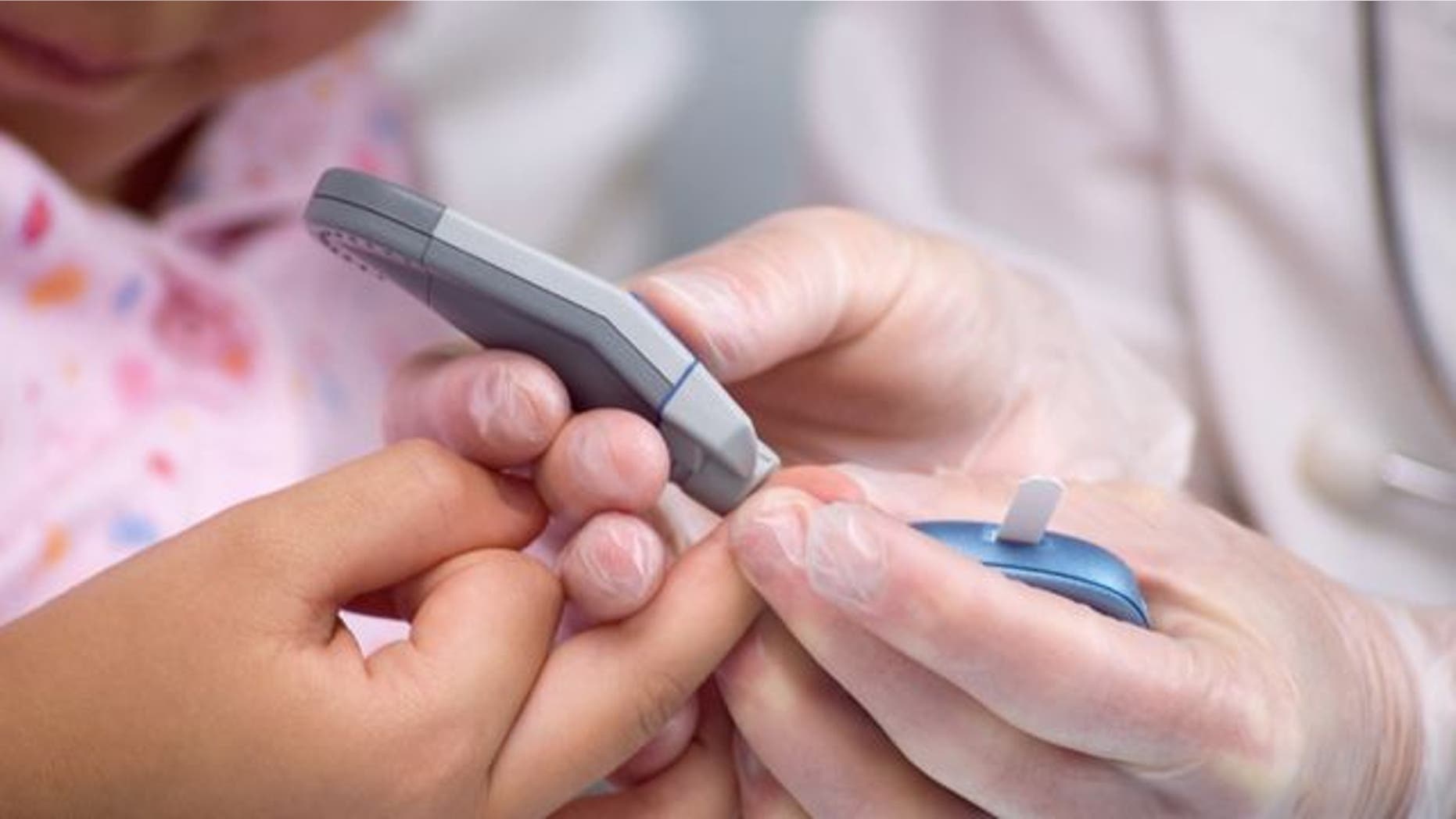 A loyal service dog saved his 7-year-old ward when the boy's blood sugar levels dropped quickly while he was sleeping.
In a Facebook post that's gained over  330,000 likes, mom Dorrie Nuttal shared the story and a photo of the dog, black Labrador Jedi guarding over her son, Luke, who has type 1 diabetes.
"This is a picture of Jedi saving his boy. Saving him from highs and lows and from ever feeling alone," Dorrie wrote in the March 3 post.
Five minutes before the photo was taken, Dorrie wrote, the family was asleep. Then Jedi jumped on and off the bed where Luke, 7, was sleeping and lay on Dorrie until she woke up. Jedi then bowed—his alert that Jedi's glucose was too low.
Dorrie checked her son's glucose monitor, and it read at 100, which was normal. Jedi still refused to get off of the bed. Suddenly, Dorrie realized the seriousness of the situation and pricked her son's finger— the reading was 57, too low for the boy, who was recovering from a stomach bug.
"Luke was laying right next to me, just inches from me, and without Jedi I would have had no idea that he was dropping out of a safe range. He has never woken up on his own for a low in over 4 and a half years," she wrote.
As  a diabetic "alert dog," Jedi has been trained for the last three years to detect a high or low level or blood sugar and notify humans. Owing to their sharp sense of smell, certain dog breeds that are fit for detecting bombs are also good at sniffing out hard-to-detect scents emitted by people who lack insulin, the Wall Street Journal reported.
Type 1 diabetes affects fewer than 5 percent of people with the disease, according to the American Diabetes Association. Individuals are unable to produce insulin, a hormone the body uses to get glucose from the bloodstream into the body's cells.
Dorrie took the photo in a moment after giving Luke a glucose tab to raise his blood sugar.
"…because if we don't share our stories how would anybody ever know that this is what my son and millions of others go through every single day," she wrote. "We need awareness about a disease that most of the world doesn't understand, we need to help show the world why we so desperately need a cure."