Firefighter running 20 marathons this year for late wife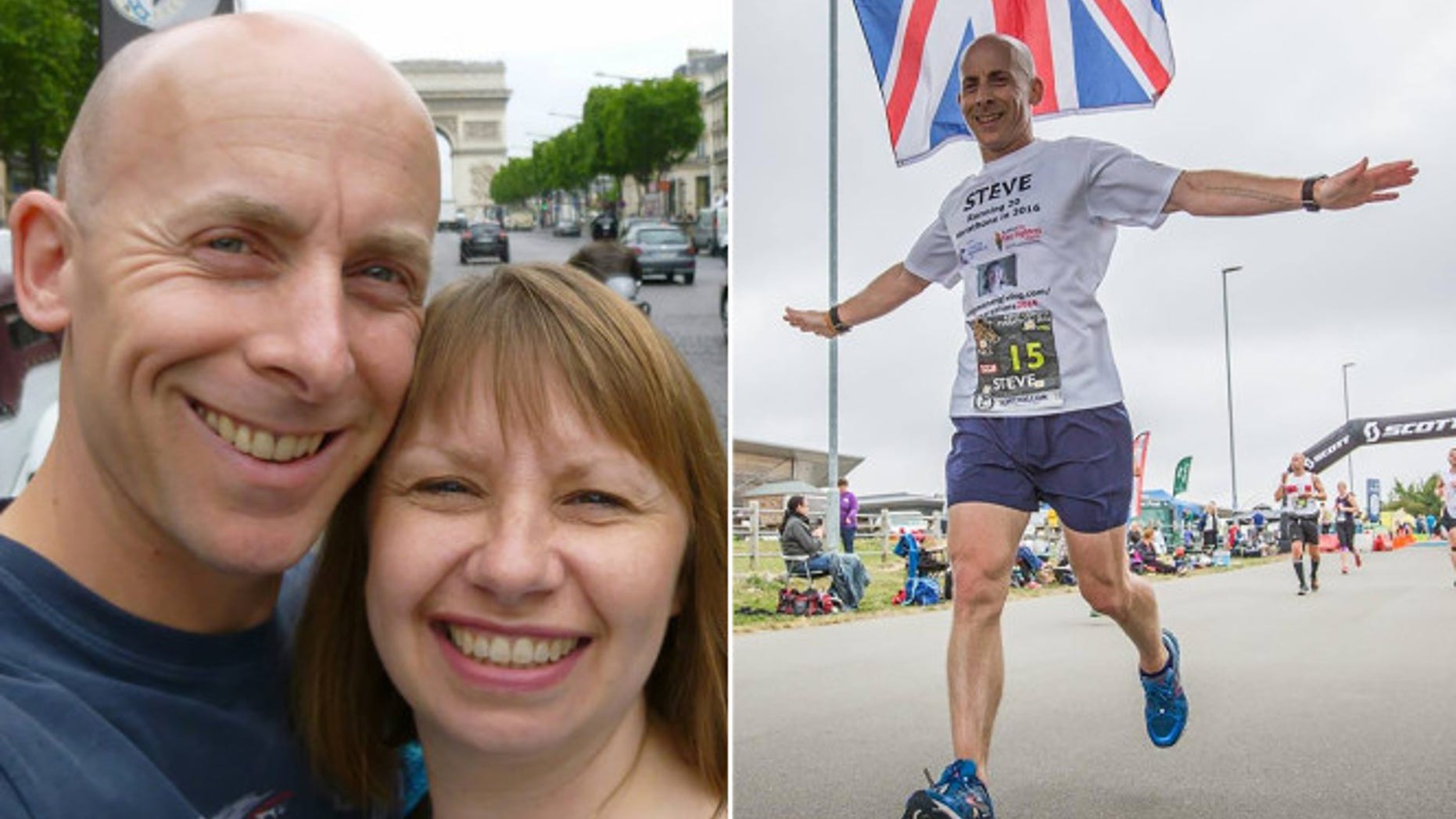 An English firefighter's wife won't be there to see him cross the finish line this Sunday at the city's annual marathon— but she'll be there in spirit.
Steve Holder, 44, is already stateside prepping for his 17th marathon of the year— a feat he has only been able to pull off because each run honors his late wife, Sharon, who passed away last year following a lengthy battle with breast cancer.
After she died, Holder decided to run 20 marathons in 2016— each one representing a year of their marriage— while raising money for three charities.
"I really didn't want this year to be about me. It's just a tribute to my wife," he told The Post. "It really comforts me that she's being remembered."
So far, Holder has surpassed his goals and raised more than $7,300 through a crowdsourcing campaign.
All of the money will go to charity including The Fire Fighters Charity, the Loss Foundation and Cancer Research UK, all of which he worked with while Sharon was in treatment and to help him manage her loss.