Family hears infant son's donated heart beat inside 2-year-old boy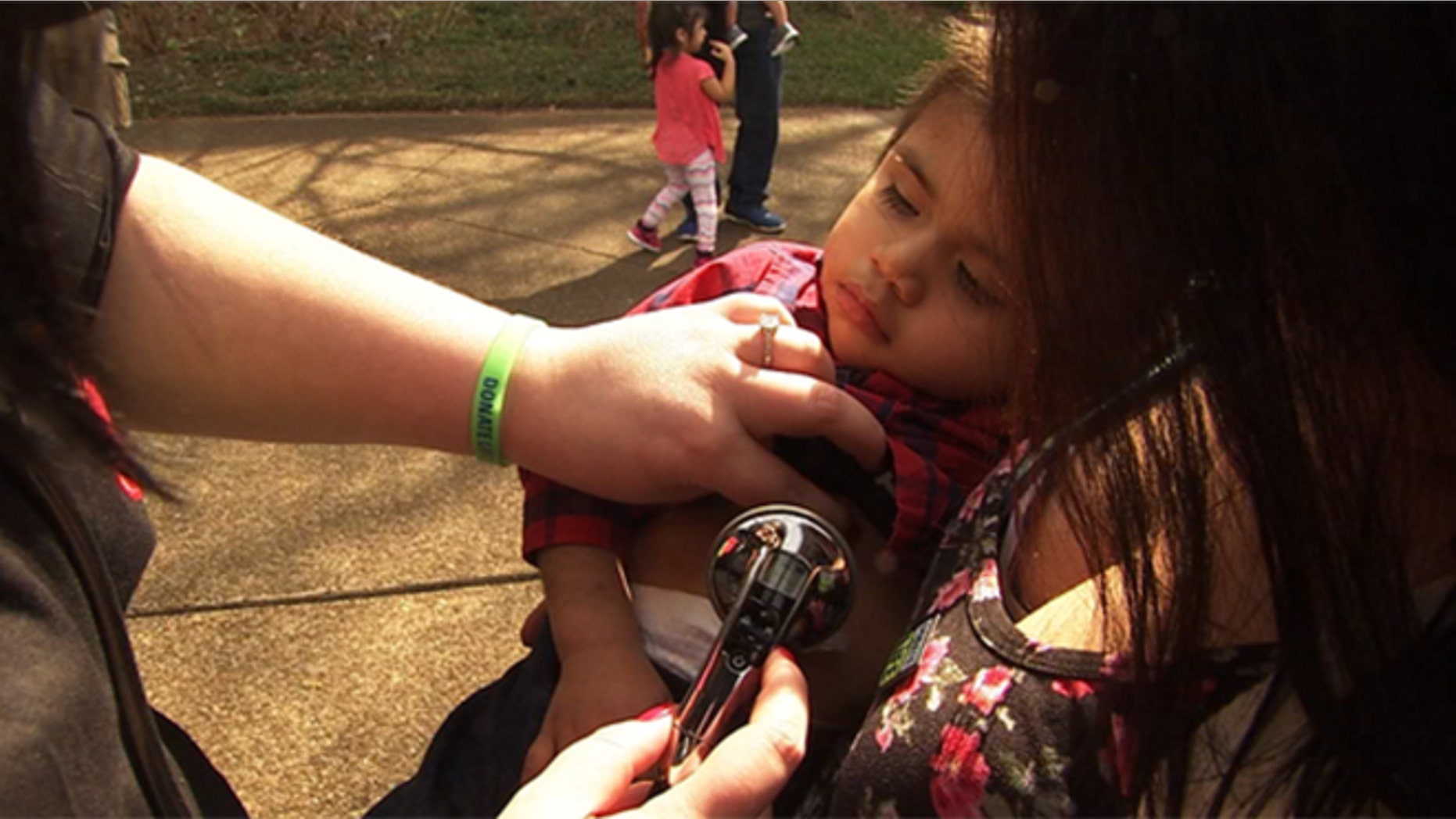 A grieving Georgia mother heard her son's heart beat again in the chest of the 2-year-old boy who received his donated heart. Jessica Harris's son Toby was just 8 months old when an accident at a babysitter's left him on life support two years ago, Fox 5 reported.
When scans showed no brain activity, Harris asked doctors to donate Toby's organs so other parents wouldn't have to feel the pain she was suffering. Daniel Avila, who had been struggling with heart issues since birth, received his heart.
"She doesn't have to go through losing a child," Harris told Fox 5 of Avila's mother, Brandie Hernandez, "because losing a child is something you never get over."
The reunion occurred at Children's Health Care of Atlanta, and included Toby's grandmothers, Harris' fiancé and daughter, and Hernandez's extended family.
"Since he got it, I always wanted to know who it was, to thank them," Hernandez told Fox 5. "It's a big blessing."
Harris and her family presented Avila with T-shirts that read "One heart, two souls," to commemorate the two families meeting. Harris used a stethoscope to hear Toby's heart, which she described as "really strong, really loud," Fox 5 reported.
His grandmothers and father followed as Hernandez looked on.
"I wanted to cry," she told the news site. "But I held it in. It's a big deal for them."