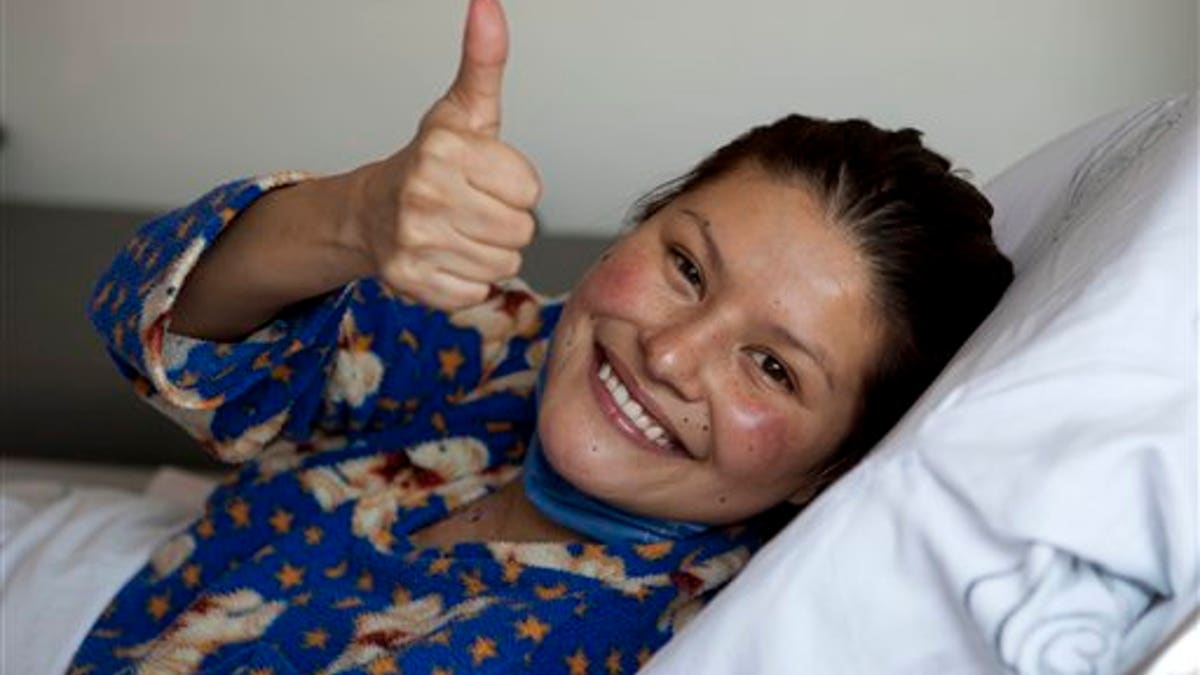 A heart that was dropped on the ground while being transported to a hospital has been successfully transplanted into a 28-year-old hair stylist.
Dr. Jaime Saldivar says Erika Hernandez doesn't yet know that her new heart made national news when a medic stumbled and the plastic-wrapped heart tumbled out of a cooler onto the street two weeks ago.
Saldivar says it will be up to the family to tell her.
A rosy-cheeked Hernandez spoke briefly with reporters on Tuesday and thanked the donor's family, saying "I have no words to express what I'm feeling right now."
Hernandez was born with a congenital heart defect. She received the heart of a man who died in a car accident.