Doctors remove 60-pound tumor without using blood transfusion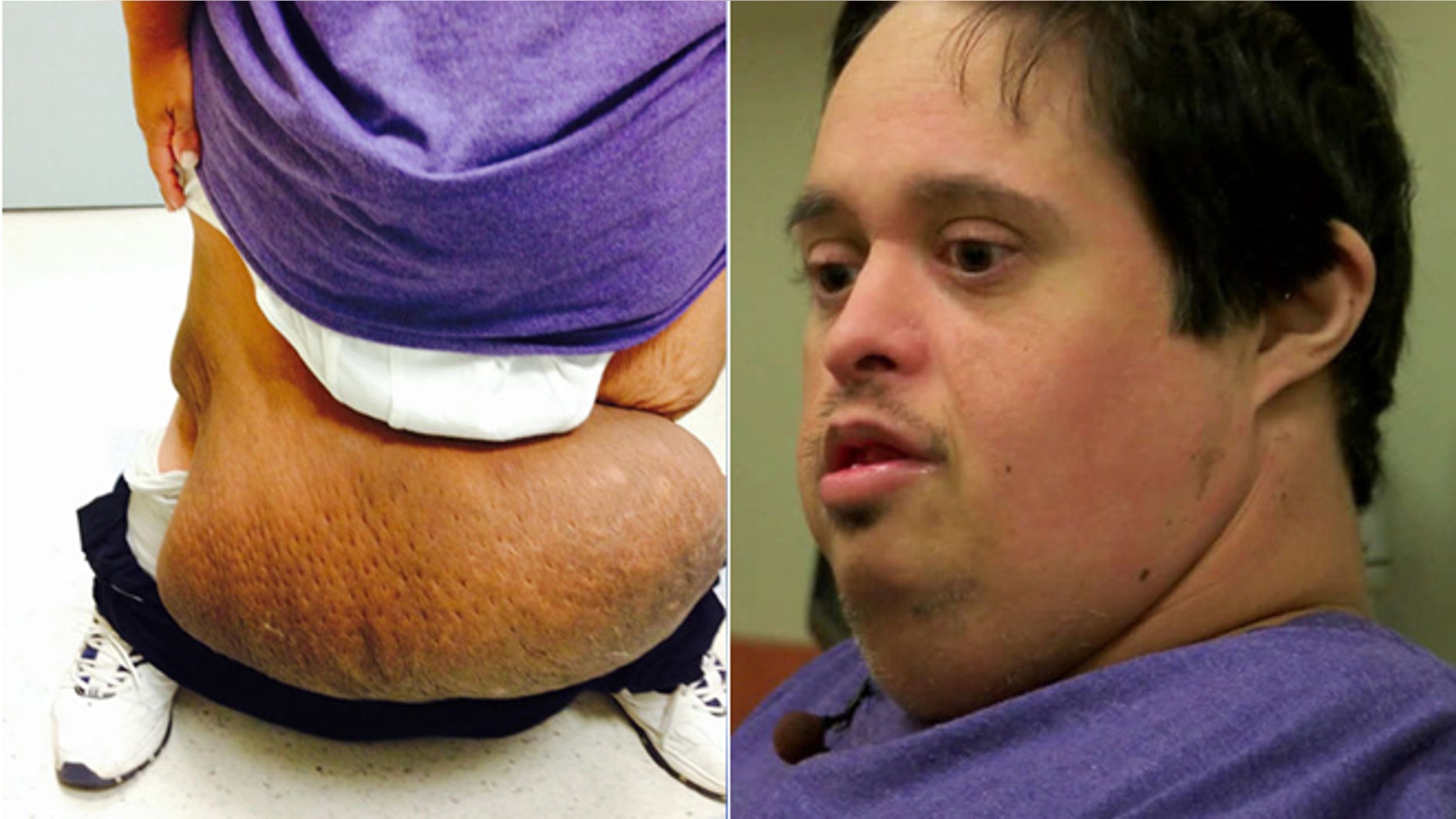 Surgeons at UC San Diego Moores Cancer Center removed a 60-pound tumor from a man's leg in a life-saving procedure that has never been done before.
Matthew Qureshi, who has Down syndrome, first noticed the tumor growing on his thigh eight years ago, but doctors reportedly would not operate on it because Quershi is a Jehovah's Witness and therefore does not believe in blood transfusions, KGTV reported.
The 37-year-old was forced to use a rigged Razor scooter after walking became impossible, according to the report.
Quershi's mother, Anita, consulted surgeons at Moores Cancer Center where they developed a process to remove the tumor without needing any blood transfusions. The team of surgeons suspended the tumor from the ceiling and used gravity to keep blood from leaving his body, KGTV reported.
They now plan to try it on two more patients with smaller tumors.
"The first time I actually saw his leg with that thing gone … I was beyond happy," Anita told KGTV.
The tumor was not cancerous.