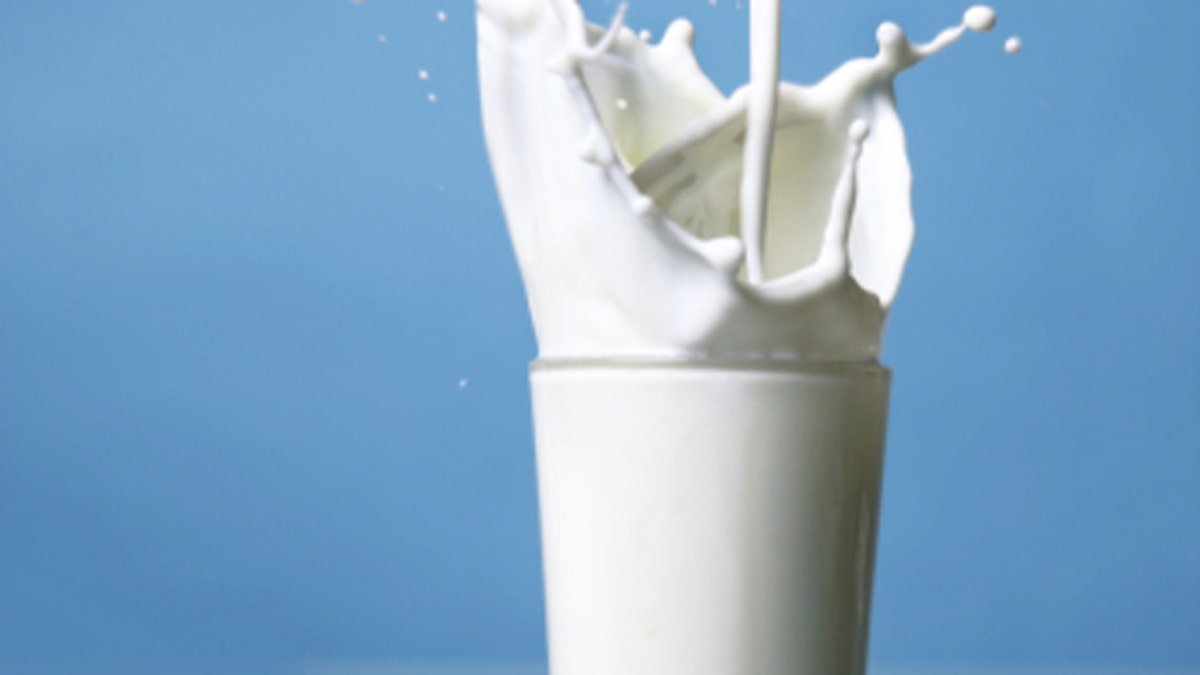 Adding a couple of servings of milk or yogurt to your daily diet probably won't help you drop any pants sizes, according to a new analysis of past studies.
Some research has suggested dairy products may help people feel full for longer, or that the calcium in milk and yogurt can prevent the build-up of fat tissue. But those remain unproven theories.
"The results are not very consistent," said Dr. Frank Hu, a nutrition researcher from the Harvard School of Public Health in Boston who worked on the new review.
"Overall, I think the evidence doesn't support the claim that dairy products are beneficial for weight loss," he said.
Hu and his colleagues analyzed the results of 29 studies including a total of 2,101 participants, some of whom were randomly assigned to add extra dairy to their diets.
The set-ups of those studies varied widely, with dairy intakes ranging from one to more than six servings per day and diet interventions lasting between one month and two years. Some studies put participants on a reduced-calorie diet to promote weight loss, while others did not.
On average, people assigned to the extra-dairy groups lost 0.3 more pounds - about 0.14 kilograms - than the comparison group, a difference that could have been due to chance. They did lose slightly more body fat - about one extra pound worth.
When the researchers broke down the results further, they found dairy products seemed to confer some benefit over the short term when they were part of a weight-loss diet. But otherwise, adding more milk, yogurt and cheese didn't help people lose weight or keep it off, Hu and his colleagues reported in the American Journal of Clinical Nutrition.
Angelo Tremblay, an obesity researcher at Laval University in Quebec, Canada, said dairy products may still aid the weight-loss goals of people who aren't getting much milk or yogurt in their current diet.
"Many studies which are used to discuss the issue were performed in normal calcium consumers… and then it is not so much a surprise to see that there is no effect, or only a trivial effect," Tremblay, who wasn't involved in the new analysis, told Reuters Health.
"It is always the same story," he said. "If you wish to measure the effect of physical activity, in an already very active individual or active individuals you have more chance not to see any effect."
Still, even in dairy-deficient people, adding a couple of extra milk or yogurt servings would only be expected to have a small impact on weight, Tremblay said.
The U.S. Department of Agriculture recommends teens and adults get three cups of low-fat or fat-free milk or yogurt per day. According to guidelines, one cup of milk is also equivalent to one and a half ounces of natural cheese or two ounces of processed cheese.
But that has to be incorporated into a generally healthy and balanced diet, researchers said.
"The bottom line is still energy balance," Hu told Reuters Health.
For people hoping to control their weight, "I don't think it's a good idea to add dairy on top of their diet," he said. "If their baseline dairy is low, if they want to increase their dairy consumption, they have to reduce something else," such as sugar-sweetened drinks or less-healthy protein sources like processed meat.
Making those healthier substitutions, Hu added, "may not have a direct benefit on body weight, but it certainly may have other health benefits."