Conjoined twins whose sonogram embrace went viral die, hospital says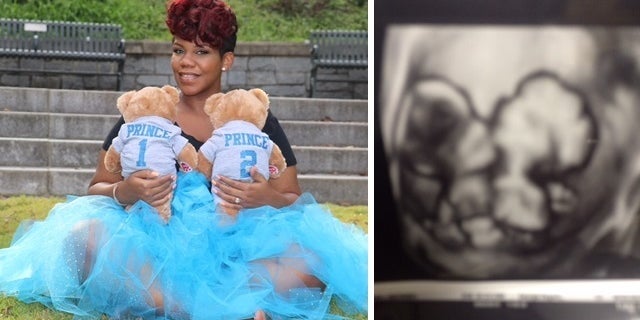 The Georgia hospital where conjoined twins were born last week released a statement Thursday confirming that the newborns had died.
Chandler and Chance Crafton, who shared a heart and liver, suffered from clubfoot and had a dislocated hip, passed away Wednesday due to "multiple complex medical complications," Georgia Regents Medical Center in Augusta said, according to Fox 5 Atlanta.
Their story had gone viral after their mother, 26-year-old Brittany Crafton, shared a sonogram photo of her sons that showed them embracing.
"I didn't see, 'oh … conjoined [twins].' I didn't think about that. I saw two little babies," she told the news station at the time. Seeing them embrace in the second ultrasound ultimately drove her to carry the twins to full term.
"How could you do something to two little babies, just looking like they're hugging each other?" she said. After their birth, she said her faith had helped her during the pregnancy and delivery.
Doctors had predicted that the boys had a good chance for survival, though the only chance for separation would have been if one received a donor heart. They were delivered via caesarian section Monday and had been listed in critical condition. The hospital said Crafton remains in good condition at this time, Fox 5 Atlanta reported.
A GoFundMe account had been set up to help Crafton cover medical expenses.
Click for more from Fox 5 Atlanta.