Former US Army reserves captain who gave birth to conjoined twins posts photo of surviving baby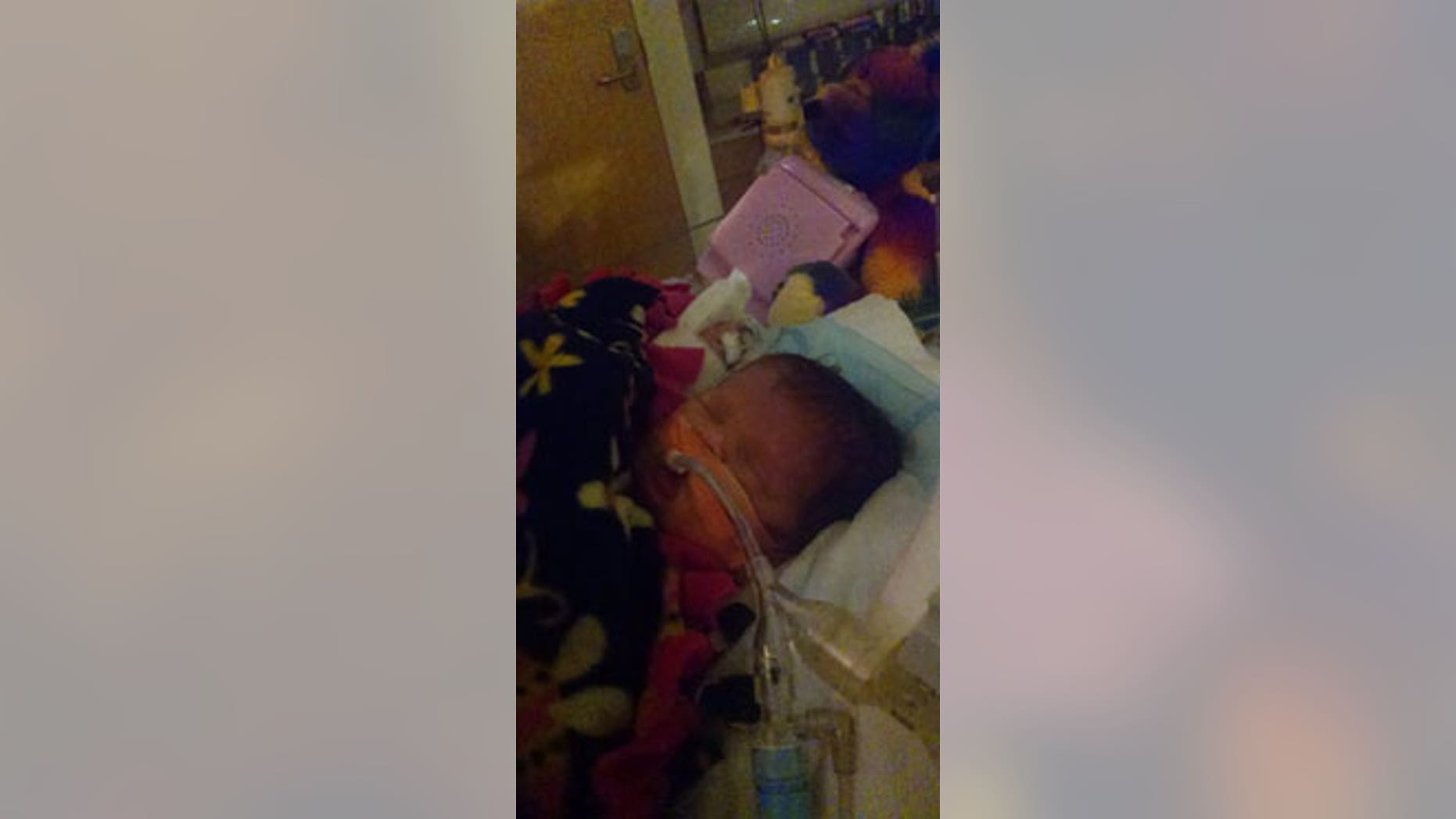 The Minnesota mother who gave birth last month to a set of ailing conjoined twins posted a photo on Sunday of her sole surviving daughter, Hannah, 9News.com reported.
Doctors could not save Amber McCullough's other daughter, Olivia, who died from a weak heart.
The photo, posted to McCullough's Facebook page, shows Hannah at 32 weeks old and "all tucked in" with a "comfy blanket."
McCullough, of Hastings, and a former U.S. Army Reserves captain, posted an update on her GoFundMe page Sunday that expressed thanks to the Children's Hospital of Colorado, where doctors performed the twins' five-hour separation surgery. Hannah and Olivia were born conjoined from mid-chest to pelvis, and Olivia was never expected to survive.
"Without the Children's Hospital of CO, neither of my daughters would have had a chance," she wrote. "They didn't put me off or turn me away contingent on guarantee of payment like most places do. Instead, they told me we'd figure it out from there."
As McCullough met her fundraising goal of $30,000 last week, she asked supporters to donate instead to the hospital, the Ronald McDonald House or Prenatal Partners for Life, whom she also credited with supporting her.
Doctors placed Hannah on a ventilator for premature babies last week because she was struggling with fluid in her lungs, low blood pressure and jaundice, according to 9news.com.
But McCullough said earlier that Hannah is on the mend and is gaining strength.
"She is very much aware who her mommy is," she wrote in an earlier update on GoFundMe last week. "She hears my voice and looks for me."