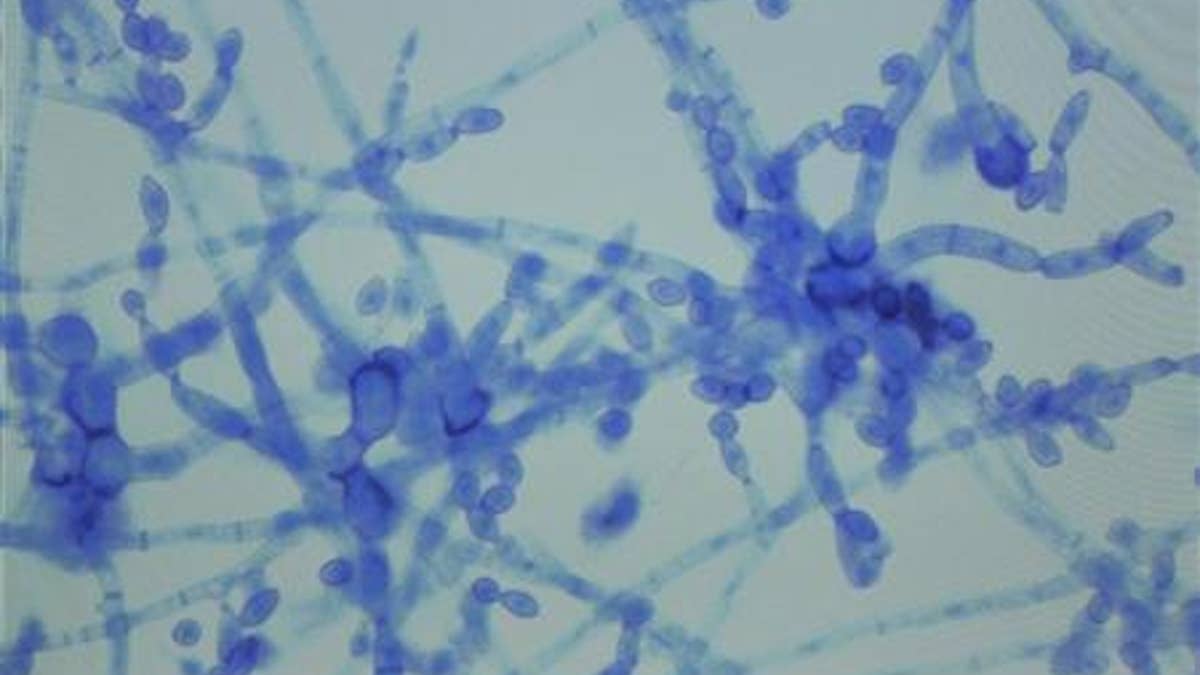 As bad as the 2012 fungal meningitis outbreak has been, so far infecting 620 people in 19 states and killing 39 of them, it could have been a lot worse, U.S. health officials said.
Prior and much smaller fungal outbreaks involving tainted spinal injections were far more deadly, killing as many as 40 to 50 percent of those who had become infected," said Dr. Rachel Smith, an epidemic intelligence service officer at the Centers for Disease Control and Prevention.
[pullquote]
"We were certainly concerned we could see that kind of mortality rate in this outbreak," said Smith, who wrote about the ongoing U.S. outbreak of fungal meningitis and related infections in the New England Journal of Medicine.
Instead, the overall death rate linked to tainted steroid injections from a Massachusetts pharmacy has been about 6 percent.
Smith credits the quick, coordinated response by federal and state public health agencies, hospitals and doctors.
"We think it likely saved lives," Smith said in a telephone interview.
In late September, when the first cases of fungal meningitis surfaced in Tennessee, health officials considered the possibility that the outbreak might be confined to a single ambulatory surgical center in the state.
That was the case of an outbreak in Sri Lanka that followed the 2004 tsunami. Needles used for spinal injections had been stored in a damp closet and become contaminated.
But, when a similar case in North Carolina surfaced, it became clear that the infections - which caused serious swelling in tissues in the spine and brain stem - were likely linked to the steroid medication methylprednisolone acetate, made by New England Compounding Center or NECC in Framingham, Massachusetts.
Compounding pharmacies traditionally alter or recombine drugs to meet a patient's specific need, but in recent decades, some compounder such as NECC have developed big manufacturing operations that are not subject to the strict safety standards of other drug companies, and the U.S. Food and Drug Administration and others are urging stricter oversight.
Drugs recalled
At the urging of the U.S. Food and Drug Administration, NECC in September voluntarily recalled three lots of the drug on September 26, which consisted of 17,675 vials that had been sent to 76 facilities in 23 states.
State and local health agencies then had the task of getting the word out to the nearly 14,000 patients who might have been exposed to the drug, an especially challenging task because many of the pain clinics that used the medicines failed to record specific lot numbers.
Using information based on the time the injections from NECC were available and the number of patients seen during that time, officials pieced together the list of potentially exposed patients and moved quickly to inform them of their potential exposure to the infection.
"That was a huge effort," Smith said.
As of October 19, state health departments had contacted 99 percent of those who were potentially exposed to the drug at least once.
According to the analysis, as of December 10, a total of 590 cases had been identified in 19 states and 37 case patients had died, a death rate of about 6 percent.
The first wave of the outbreak involved the most severe cases of meningitis. As many as 33 people had a stroke during the period.
The fungi causing most of the cases is a mold called Exserohilum rostratum, a fungus associated with grass and rotting wood that appears to be especially aggressive in attacking tissues in the spine and brain stem.
The average incubation period from the time of the injection until a person had symptoms was 20 days, but the range is wide, with some infections causing trouble on day 1 and some taking as long 120 days.
Based on case count information as of December 10, CDC estimates that for every 100 people treated with the drug, between four and five people had some form of infection.
But because more people continue to develop symptoms, Smith thinks this so-called attack rate of four to five percent may be on the low side.
Doctors are now seeing new cases of spinal infections related to the injection site, such as spinal abscess, an infection in the space between the outside covering of the spinal cord and the bones of the spine. And other patients are developing arachnoiditis, a painful inflammation of nerve roots in the spine.
"This is still an ongoing outbreak," said Smith, adding that there are now 620 cases. "We do expect these attack rates to go up."