California woman recovering from rare infection after scratched by rose bush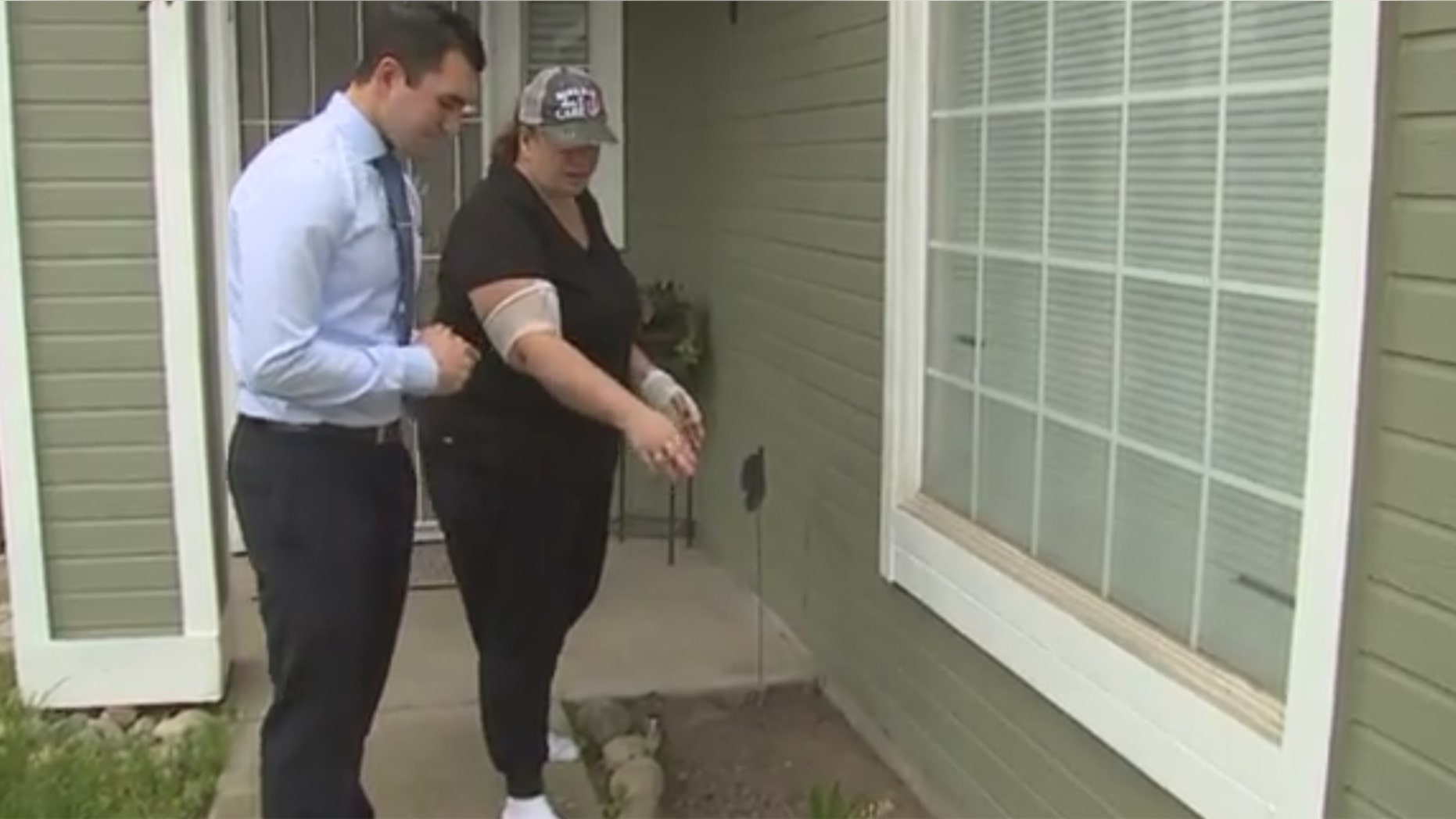 An Antelope woman is homebound and recovering after a rare infection she contracted from her garden left her nauseous and without the full use of her hand.
All that remains of Gennifer Gonzales' rose garden is dirt and a few small remnants of one plant. Her husband cleared the entire area after it cost her a trip to the emergency room.
"I went to the ER and said 'I think I broke my hand.' They did an x-ray and said I had an infection," said Gonzales.
That infection followed a moment in late February after a thorn from her rose bushes pricked her while she was tending to them.
What started as a small scratch on her left hand began to swell, eventually turning into unbearable pain. She was forced to spend a week in the hospital.
"I've heard of five people who've died from the same incident," said Gonzales, who added that doctors say she could have died had she waited a matter of days before coming into the emergency room.
Doctors alerted Gonzales she was suffering from a bacterial infection called cellulitis, which quickly spread beyond her skin and to her bone -- it nearly took her life. Doctors worked to stop the infection from spreading.
Now Gonzales receives daily intravenous antibiotics and meets with an oncologist once a week. She still can't move part of her hand.
"It's not common fortunately. These types of infections probably occur in less than one in a million people," said Dean Blumberg, the chief of infectious diseases at UC Davis Children's Hospital.
He says what happened to Gonzales, though extremely rare and hard to anticipate, is preventable.
"If you're going to get scratched, if there is that possibility, wear gloves, and wear long sleeves if you can," said Blumberg.