Brittany Maynard's husband, Dan Diaz, opens up about death of 'the woman I love'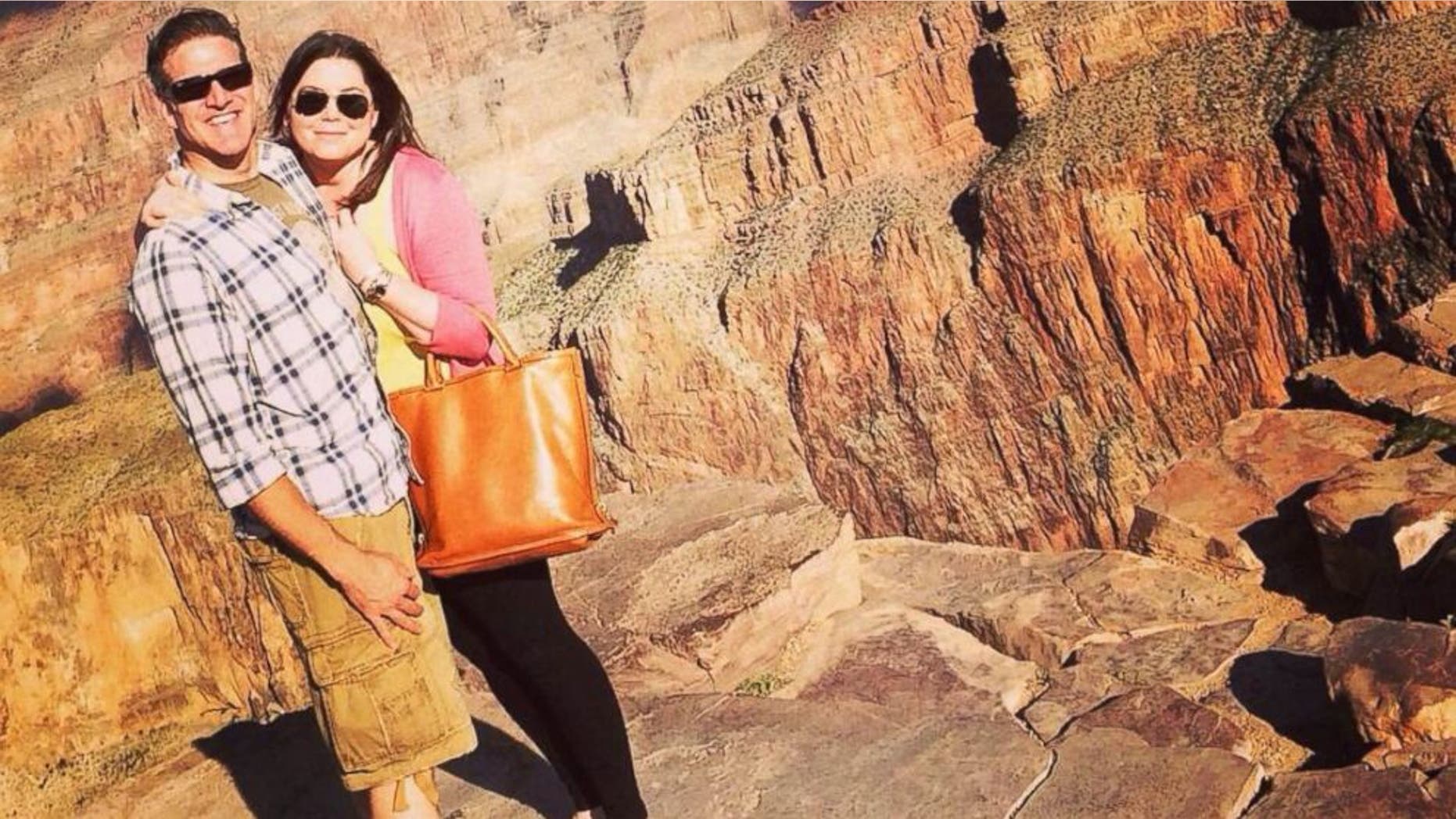 Brittany Maynard was suffering from a terminal brain tumor and decided to end her life on her own terms – with dignity.
She and her husband, Daniel Diaz, moved from California to Oregon – one of a handful of states that has a Death with Dignity Act.
On Nov. 1, Maynard, who would have been 30 just two weeks later, she died the way she planned.
For the first time since her death, Diaz, 43, opened up about Maynard's decision to end her life and paid tribute to the woman he loved.
In an open letter published in the New York Daily News, Diaz said his wife made "the very personal decision to end her life peacefully, on her own terms" because she was suffering.
"She felt she was setting herself up to suffer a horrible death if she didn't take action," he wrote. "In that regard, she was doing what she thought was logical and ethical. She was looking out for herself and her family."
Maynard's decision to go public with her decision raised a lot of questions and scrutiny on such a highly debated topic. Diaz said it added "extra turmoil to an already chaotic time, but she knew it was worth it."
"To me, she was brave and courageous. But she didn't think of it that way," he wrote. "She became a voice for death with dignity. She knew that by speaking up, it began a conversation that was needed, one that hopefully would lead others to be more open about their own views on death and dying."
Diaz described his wife as "one of the most energetic, adventurous people you could ever hope to meet."
"We had a TV mounted on the wall for the occasional movie, but she didn't do well sitting around," he wrote. "She traveled to Thailand, climbed peaks in Ecuador and taught at an orphanage in Nepal. She reached the summit of Kilimanjaro a month before our wedding. We spent our honeymoon hiking glaciers in Patagonia."
He continued, "I knew she was beautiful the first time I met her, but she got more beautiful the more time you spent with her."
Diaz said the holidays have been tough and that sometimes his emotions swing from sadness to anger.
"I can't help asking, 'How did this come apart?' But there's a saying: You can smile that it happened or choose to be sad that it's over. It depends on how you look at things," he wrote. "Everything we had together, that was real. Those things happened."
As a New Year approaches – as well as the one year anniversary of Maynard's diagnosis – Diaz clings tightly to the memory of his wife.
"These days I carry her driver's license in my wallet, with mine right behind it," Diaz wrote. "Whenever I'm paying for something at the grocery store, I see her picture. I remember her day to day smile, her laugh, a conversation. She's the woman I love."