Breast cancer chemo costs vary despite similar effectiveness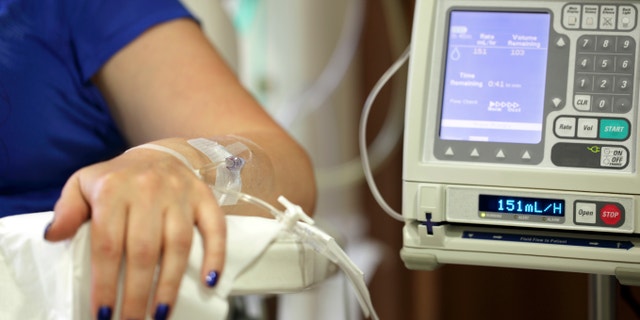 Chemotherapy regimens for breast cancer can vary wildly in price even when they are comparable in their ability to combat tumors, a U.S. study suggests.
"We found that patients had high out-of-pocket costs related to their breast cancer treatment, particularly those patients who were insured through high deductible health plans," said lead study author Dr. Sharon Giordano, a researcher at the University of Texas MD Anderson Cancer Center in Houston.
"The high costs of care may leave some patients unable to pay their medical bills or afford their potentially life-saving medications," Giordano added by email.
At least one third of the roughly 250,000 women diagnosed with invasive breast cancer each year in the U.S. receive chemotherapy, and allowing them to choose equally effective but less costly regimens might reduce costs of treating these tumors by $1 billion, Giordano said.
To assess the variation in chemotherapy costs, researchers looked at claims data for almost 15,000 women diagnosed with breast cancer from 2008 to 2012.
All of the women had private medical insurance starting at least six months prior to their diagnosis and continuing for at least 18 months afterward.
They all received chemotherapy within three months of diagnosis - and they all survived at least a year without any additional tumors.
Researchers calculated average total costs, including the amounts borne by women and their insurance providers, as well as out-of-pocket costs for all claims within 18 months of diagnosis in 2013 dollars.
Costs, and variation, were greatest for chemotherapy regimens built around trastuzumab (Herceptin) a targeted biotech therapy for women with one type of aggressive tumor.
Among patients who didn't receive trastuzumab, in half the cases women's insurance plans paid at least $82,260 - but that number ranged from $62,302 to $104,197 depending on the drug regimen.
Without trastuzumab, half the women paid at least $2,727 out of pocket. A quarter of them, however, paid more than $4,712 and 10 percent paid more than $7,041 out of pocket, researchers report in the journal Cancer.
When patients did receive trastuzumab-based therapies, insurance paid at least $160,590 in half of cases, but that number varied, too, from $106,369 to $169,567, depending on the drugs.
Among women on trastuzumab, meanwhile, half of them had out-of-pocket costs of at least $3,381, 25 percent paid more than $5,604 and 10 percent paid more than $8,384.
One limitation of the study is its focus on younger women with private health insurance, the authors note. Some patients lacking these benefits may face much higher out-of-pocket costs.
Another shortcoming of the study is that insurance claims can lack data that influences costs, such as tumor characteristics or the stage of cancer at the time of diagnosis. Some newer breast cancer treatments were also not included in the study, the authors point out.
Still, the findings suggest that women who have concerns about the cost of treatment should ask doctors whether any alternative regimens might carry a lower price tag, said Stacie Dusetzina, a pharmacy researcher at the University of North Carolina at Chapel Hill who wasn't involved in the study.
"There may be alternative treatments that have lower costs or that your insurer covers more generously," Dusetzina said by email.
Trastuzumab, however, has no equal when it comes to treating women with the tumors it's designed to target, making it harder for some women to find more affordable options that offer the same shot at survival, Dusetzina cautioned.
High-priced chemotherapy isn't limited to breast cancer regimens, noted Dr. Peter Bach, a health policy researcher at Memorial Sloan Kettering Cancer in New York who wasn't involved in the study.
"The prices of drugs are rising faster than the improvements they represent, and insurers are putting an even larger burden of those price increases on sick patients," Bach said by email. "The consequence is that more patients report concerns about not being able to afford their treatment than not being able to tolerate it; multiple analyses now show delays in treatment due to high prices even for super effective treatments."