Boy's untied shoelace leads to broken arm, cancer diagnosis
Doctors treating a 5-year-old boy in Kentucky are hoping to have him home in time for Christmas after a fall at school revealed a cancerous tumor in his arm. Derrick "DJ" Schott, of Shepherdsville, Ky., was initially taken to his local emergency room on Dec. 7 for a broken humerus bone, Fox 19 Now reported.
But according to the boy's mother, Sandra Tillet, who adopted him with her veteran husband, doctors discovered a mass and a subsequent biopsy landed him at Norton Children's Hospital, where he has already started chemotherapy to treat osteosarcoma. According to the American Cancer Society, osteosarcoma is the most common type of cancer that starts in the bones and mostly occurs in children and young adults.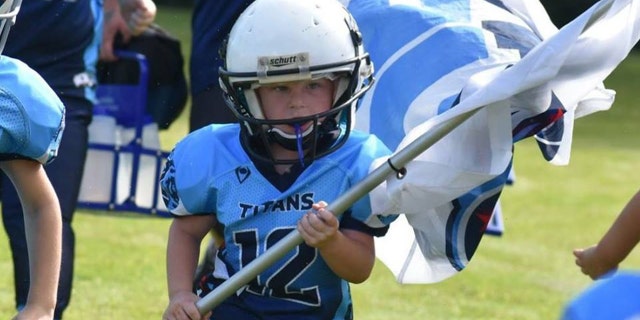 While the majority of tumors develop in the bones around the knee, the second most common site is in the upper arm bone, close to the shoulder, which is where DJ's tumor occurred.
CLICK HERE TO GET THE FOX NEWS APP
According to a GoFundMe page started on his behalf, DJ is set to undergo 10 weeks of chemotherapy to shrink the mass before it is removed, and then he will have a prosthetic rod implanted in the afflicted area of his arm that will grow as he does. Following that operation, he will face seven more weeks of chemotherapy.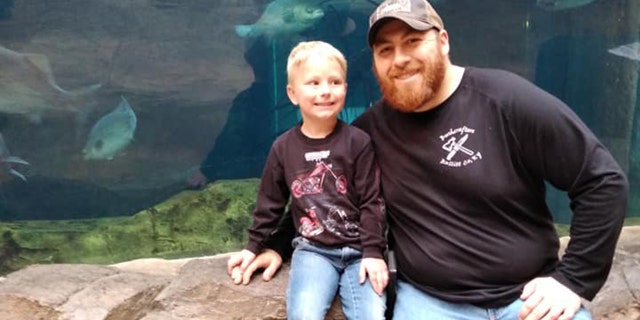 "He has a long road ahead, but he has an amazing family (and friends) who will be with him for anything he's going to need," the GoFundMe page said.
Since his diagnosis and hospitalization, word about the young boy who has already overcome serious obstacles in his life ─ reportedly including going through withdrawal as a newborn due to his biological mother's drug use ─ quickly spread, and holiday cards began flooding his hospital room.
THE CHILDREN'S PLACE RECALLS SOME INFANT SNOWSUITS OVER POTENTIAL CHOKING HAZARD
"There is a lot," Tillet told Fox 19 Now. "Cards from Hawaii, California, Indiana, Connecticut, Texas and New York. I believe there is a lot of strength in prayer and he's got a lot of people praying for him."
Tillet added that her son's spirit hasn't swayed despite his diagnosis.
"This kid is so strong, he has not cried," she said.