Botched procedure by woman accused of posing as dentist allegedly sent patient to hospital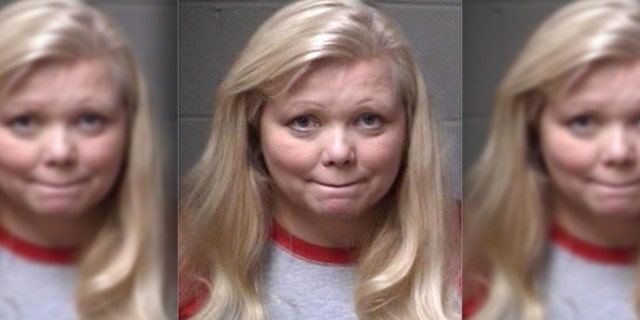 A Georgia woman who was arrested last week stands accused for a second time of operating on patients and performing dental procedures without having a license to practice.
Krista Szewczyk, whose work sent at least one patient to the hospital for a massive abscess in his throat, was first accused of falsely posing as a dentist in 2012, but the case was allegedly considered a conflict of interest since her husband was a sheriff's deputy, the Atlanta Journal Constitution reported.
Senior assistant district attorney Matthew Rollins told the news outlet that part of the deal in 2012 was that she enter a pre-trial diversion program, but that their records now show that she did not abide by the terms.
CALIFORNIA MOM BITTEN BY 'KISSING BUG' WARNS ABOUT DANGER OF 'SILENT KILLER' PARASITIC DISEASE
"There are numerous new victims that are now under investigation, and we'll have to follow up on those allegations and determine whether to re-present it to the grand jury," Rollins said. "We'll keep on fielding those calls and investigating the allegations as they come in."
One of the victims who came forward was David Marsh, who said 47-year-old Szewczyk pulled two of his teeth in 2017. He told Channel 2 Action News that he sought Szewczyk's service for two teeth extractions and a deep clean, but that several days later he experienced unbearable pain and swelling.
"My neck was like the size of a tennis ball," he told the news outlet. "It was closing in on my throat. My wife took me to the ER and they said I had to be rushed to Grady [Memorial Hospital] to have emergency surgery. That's where they cut the abscess, put a tube in through my mouth, through my neck for everything to drain out."
WEST NILE VIRUS VICTIM'S FAMILY CALLS FOR MORE MOSQUITO CONTROL
Marsh said he did not check Szewczyk's credentials, but he knew County Dental Providers, where he was operated on, to be a reputable company. According to AJC.com, licensed dentists are contracted to work from the County Dental Providers office.
Szewczyk is listed as the company's CEO and its website states that the practice is "solely a business service organization, which means we don't do dentistry or get involved in the decisions made between dentist and patient. Our affiliated dentists spend most of their time with their patients delivering high-quality patient care, while our highly-trained business professionals manage the business aspects."
However, prosecutors charge that Szewczyk knowingly was involved in the treatment of at least 18 patients, and have charged her with 48 counts including practicing without a license, forgery, unlawful perscription and insurance fraud.