Baby named after cancer doctor who helped save mom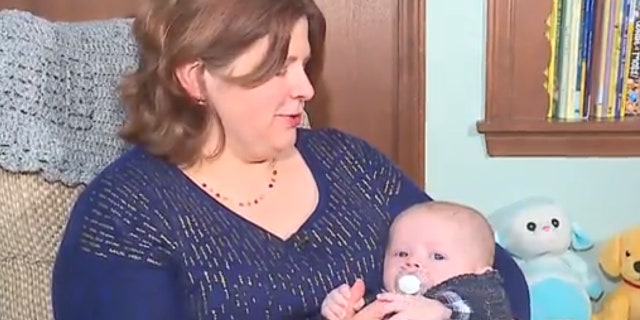 NEWYou can now listen to Fox News articles!
A mother in Ohio has named her son after the doctor who helped save her life after she was diagnosed with leukemia in 2012. Athena Mericsko, who was training for a marathon at the time of her diagnosis, said through her grueling blood transfusions, 48 arsenic treatments and three rounds of treatment, Dr. Mikkael Sekeres of the Cleveland Clinic never left her side.
"I always joke, 'Gee, you should name the baby after me,'" Sekeres, director of the Leukemia Program at Cleveland Clinic, told Fox 8 Cleveland. "No one has ever taken me up on that."
WOMAN HAS MASSIVE STOMACH TUMOR REMOVED AFTER 13 YEARS
But when Mericsko got pregnant with the son she wasn't sure she would be able to have, one of baby Henry's middle names had to be Mikkael.
"There is this overwhelming sense of responsibility all of a sudden, that I really had to live up to something," Sekeres told Fox 8 Cleveland. "To earn this baby having his name the same as mine."
COUPLE WEDS DAYS BEFORE BRIDE'S CANCER DEATH
With December marking the six-year anniversary of her cancer entering remission, Mericsko said she and her spouse continue to give thanks every day for her health and their blessings, including Sekeres.
"We don't take anything for granted," she told the news outlet. "And we really feel that we have lucked out."