Argentine woman contracts Zika without leaving the country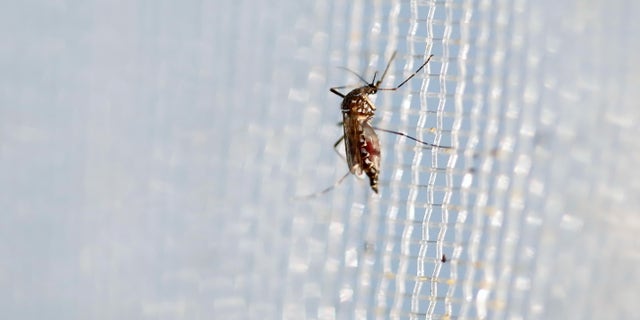 NEWYou can now listen to Fox News articles!
BUENOS AIRES – A health official in the Argentine province of Cordoba reported on Friday that a woman had contracted the Zika virus without having left the country, bringing to nine the total number of cases reported nationwide.
A major outbreak of the virus began in Brazil last year and has spread to many countries in the Americas.
"We are thinking that the virus could have been transmitted sexually," Cordoba health chief Francisco Fortuna told Radio Continental, adding that the patient had contact with a man who recently traveled to Colombia.
Prior to the infection in Cordoba, Argentina's health ministry had reported eight cases of Zika throughout the country as of last week.
Scientists are investigating a potential link between Zika infections of pregnant women and more than 4,300 suspected cases in Brazil of microcephaly, a condition marked by an abnormally small head size that can result in developmental problems.
Both Argentina and Colombia border Brazil.
Much remains unknown about Zika, including whether the virus actually causes microcephaly in babies. Brazil has confirmed more than 580 cases of microcephaly and considers most of them to be related to Zika infections in the mothers.
Airlines say the rapidly spreading Zika virus may be discouraging travel in the Americas, the International Air Transport Association said.