Almost 16 million on HIV treatment as AIDS pandemic tide turns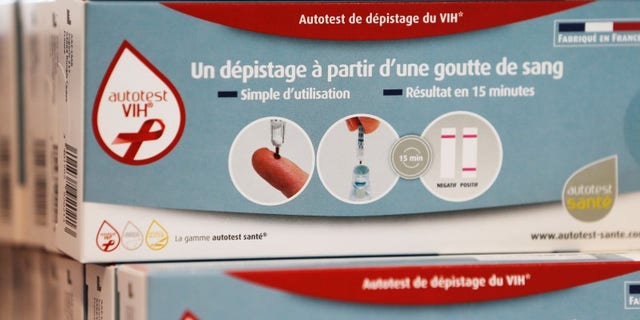 NEWYou can now listen to Fox News articles!
LONDON – Some 15.8 million people worldwide are now on HIV treatment and a fast-track strategy to end the AIDS pandemic is starting to show results, the United Nations AIDS program said on Tuesday.
In a report ahead of December 1, World Aids Day, UNAIDS said its estimates show new HIV infections have fallen by 35 percent since the peak in 2000, and AIDS-related deaths have fallen by 42 percent since a peak in 2004.
"Progress in responding to HIV over the past 15 years has been extraordinary," it said.
The almost 16 million people on treatment by June 2015 compares with less than half that number just five years ago, and barely 2.2 million in 2005.
"Every five years we have more than doubled the number of people on life-saving treatment," said Michel Sidibe, UNAIDS' executive director. "We need to do it just one more time to break the AIDS epidemic and keep it from rebounding."
By the end of 2014, 36.9 million people worldwide were infected with the human immunodeficiency virus (HIV) that causes AIDS.
The World Health Organisation says all people diagnosed as HIV positive need immediate access to antiretroviral AIDS drugs, which hold the virus in check and give patients a good chance of a long and relatively healthy life.
UNAIDS last year set out a five-year, fast-track plan to fight HIV which it said could end the threat of the AIDS pandemic by 2030.
In its report on Tuesday, it said that approach was already beginning to show results, and called for a renewed focus on key areas, using better data to map and reach people in the places where the most new HIV infections occur.
"Today we have more HIV prevention options than ever before. And with better data we can become better match makers, finding the right prevention options for the right people," said Sidibe.
The report identified 35 countries that account for 90 percent of all new HIV infections. Focusing on them would have the greatest impact and reap huge benefits, it said.
"Everyone has the right to a long and healthy life," Sidibe said. "We must take HIV services to the people who are most affected."
(Reporting by Kate Kelland, editing by Dominic Evans)