Advisers Recommend Diabetics Get Hep B Vaccine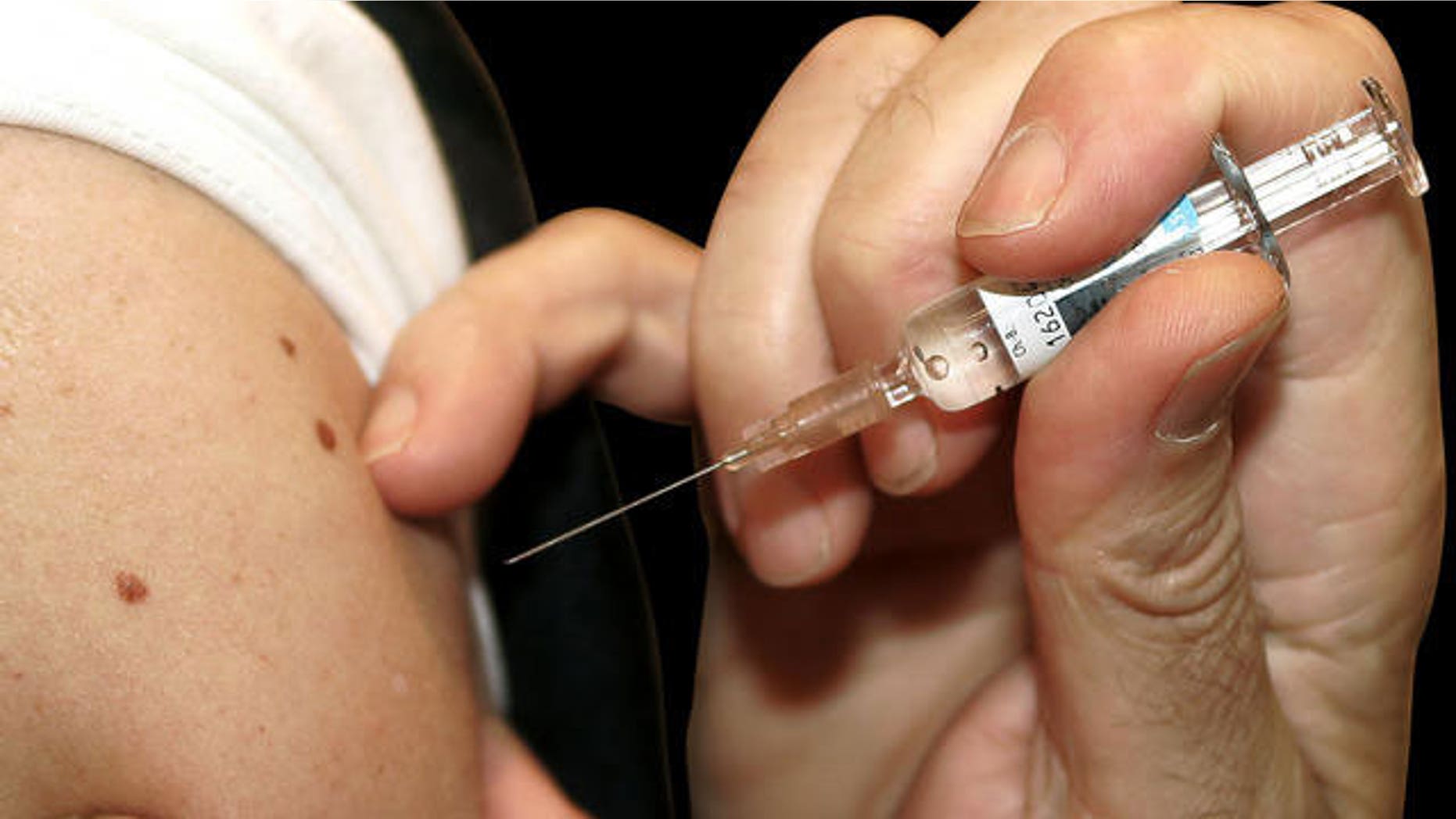 U.S. vaccine advisers on Tuesday voted to recommend vaccination against Hepatitis B for adults with diabetes under the age of 60, and said people older than 60 may get the vaccine.
The Advisory Committee on Immunization Practices, which advises the U.S. Centers for Disease Control and Prevention, voted 12-2 to include diabetics in the high-risk group of unvaccinated adults that should get vaccinated.
It is the first time the panel made a Hepatitis B vaccine recommendation for people with diabetes, after studies showed those under the age of 60 were more than twice as likely to get infected than people without diabetes.
Studies found no observed significant increase of Hepatitis B in diabetics over the age of 60, researchers said in a presentation on Tuesday.
Hepatitis B is a serious disease that can turn chronic and lead to liver damage or cancer. People infected with the virus can spread it to others through contact with blood or other body fluids even if they show no symptoms. Although there is no cure, the disease can be prevented with a vaccine.
The CDC has recommended routine Hepatitis B vaccination for children and adolescents since 1991. The recommendation also applies to unvaccinated adults at risk of getting infected, such as people with chronic liver or kidney disease, men who have sex with men, people with more than one sex partner or those whose jobs expose them to human blood.
If the CDC follows its advisers' recommendation, that list will be expanded to include people with diabetes under the age of 60. For older diabetics, the panel allowed flexibility for consultation with doctors on the need for the vaccine.
The vote on Hep B followed the panel's recommendation on Tuesday that boys should be vaccinated with Merck & Co's Gardasil against human papillomavirus.
Merck also makes one of the two Hepatitis B vaccines available in the United States, Recombivax. GlaxoSmithKline makes the other, Engerix-B. Dynavax Technologies Corp's has another Hepatitis B vaccine targeted at adults, Heplisav, in clinical trial.
People with diabetes have been the focus of Hepatitis B vaccination discussions for several years, as studies started pointing to their increased likelihood of having the virus, generally acquired through blood glucose monitoring.
The test involves puncturing skin to get a drop of blood to put on a strip of a device that gives a reading. Any lapse in sterility, such as several people being tested using the same device or supplies, can increase risk of exposure to infected blood.
Younger people are more responsive to the vaccination, the effectiveness of which could wane over time, researchers said. Earlier vaccinations may also start protecting newly-diagnosed patients sooner, as studies find two-thirds of diabetes diagnoses have been made by age 60.
The cost of immunization versus gained benefits also quadruples from people in their forties to people in their fifties, but then it leaps almost six-fold for people over 60.
Bearing in mind that healthcare law makes the panel's recommendations binding for insurance coverage, members voted for age-specific Hepatitis B recommendations with the caveat that they could further detail them later to ensure vaccinations were covered for those who needed them regardless of age.