'Addicted:' One Woman's Descent Into Drugs and Alcohol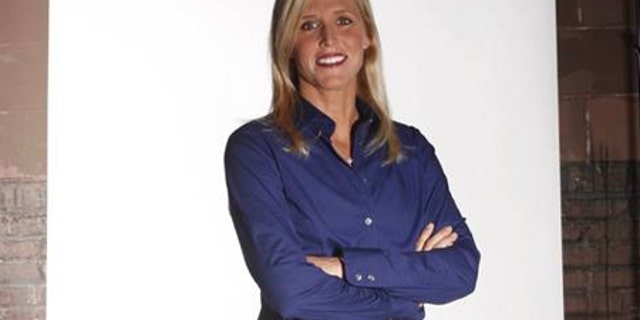 Kristina Wandzilak had her first drink at 13. At 15, she tried cocaine. By 16, she added methamphetamines. By 18, she was dependent on drugs and alcohol.
Now 38, and sober, she knows a lot about addiction.
Before Wandzilak's addiction took over her life, she enjoyed the privileges of any teenage girl: Hanging out with friends and family, and competing as an All-American swimmer.
"I was hopelessly, tragically addicted until I was sober at the age of 21," said Wandzilak, a certified addiction specialist and board-registered interventionist, who lives in Marin County, Calif. "I lost everything – my friends, family, my swimming career."
Wandzilak will share her experiences – and help others overcome their addictions – in the new TLC program "Addicted," debuting at 10 p.m. on Wednesday, March 17.
Slideshow: Celebrities Who Battled Addiction
"When I had my first drink, I was curious about alcohol," Wandzilak said. "But the cocaine – I was on my first date and I guess I really wanted him to like me, and I wanted to be cool, to fit in. I was terrified, I didn't know what to say, didn't know how to say no."
Wandzilak was forced to face the consequences of her addiction at 18, when her mother threw her out of the house. "If I never see you alive again, I hope you know how much you are loved," her mother told her, while advising Wandzilak to clean up her act.
For the next three years, Wandzilak did "anything and everything to get high and stay high."
"It's not something I'm proud of, but you name it, I've done it," Wandzilak said. "I engaged in crime, prostitution, robbed homes, held people at gunpoint, stolen food."
One night when she was 21, Wandzilak – high on methamphetamines – found a bottle of chocolate liqueur in a dumpster, and drank it dry. She had not been to sleep for several days, and she wanted to get drunk enough to kill herself.
That's when the police picked her up for drunk and disorderly conduct, but instead of putting Wandzilak in jail, they brought her to a homeless shelter. It was on the floor of the homeless shelter's bathroom that Wandzilak hit rock bottom.
First, she thought about the fact that she could disappear off the face of the earth and "no one would know."
Before becoming unconscious, Wandzilak thought about how sad her mother must feel and was overcome with panic that she "wouldn't have time to turn this around."
When she came to, Wandzilak was still on the floor of the bathroom and realized it was time to change her life. There was just one problem.
"I knew I had to stop drinking and using, but I felt like if I didn't drink or use, I would die," she said. "I didn't know how to stop."
That night was a wakeup call. Wandzilak entered rehab, beginning the process of getting her life back together. It wasn't easy. She lived in a van at first, but eventually put herself through college, got a job and made amends with her family.
It was during the time Wandzilak lived in a van that she met the man who would become her husband. They have two children.
These days, "drinking and using is not an option" for Wandzilak, who said she copes with stressful situations by exercising or practicing yoga.
Since getting sober, Wandzilak co-wrote a book titled "The Lost Years," with her mother. It was the book, coupled with Wandzilak's internationally-known intervention practice, which led to the TLC series.
"My hope for 'Addicted' is that it will inspire change and possibilities – that for each episode, the viewer doesn't remember the images of addiction, but rather the possibility of change and the family's transformation," Wandzilak said.
The first episode profiles the family of Amanda, an alcoholic who lives with her parents and 13-year-old daughter.
"Addiction happens to everyone in the family," Wandzilak said. "That's why there's a need for intervention. My style is a little different. . . I don't ambush anyone or do a surprise intervention. Everyone (in the family) needs help, because they are all affected."