8 Dead From Contaminated Cantaloupes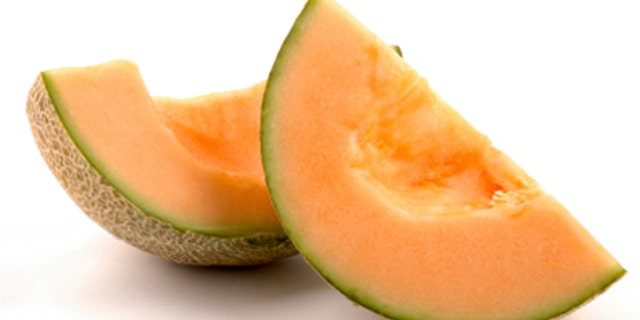 The number of deaths caused by a contaminated batch of cantaloupes has doubled to eight,
the Center for Disease Control and Protection (CDC) confirmed in its latest update.
A further 55 people across fourteen states were also reported sick. Almost all victims consumed listeria-infected cantaloupe originating in Colorado.
The CDC previously reported four dead and 35 sick on Sept. 19, including two victims in New Mexico, one in Colorado and one in Oklahoma. Latest reports revealed a further three deaths in Colorado and two in New Mexico.
However, health officials fear that more victims are likely to appear due to the incubation period of the bacteria.
Four outbreak-associated strains of listeria were traced to Rocky Ford cantaloupes produced by Jensen Farms in Holly, Colo. The Food and Drug Administration confirmed Monday that listeria was found in samples taken from a Denver-area store and the Jensen Farms' packing facility.
The melons were shipped to at least 17 different states across the US between July 29 and Sept. 10.
Jensen Farms issued a voluntary nationwide recall of its cantaloupes on Sept.14, following news of the multi-state outbreak. The fruit company is collaborating fully with federal authorities to remove all potentially contaminated melons from general sale. However, some of the produce could still be on sale in grocery stores.
Colorado reported the highest number of infections, currently totaling 14. Ten cases were confirmed in New Mexico, nine in Texas, and eight in Oklahoma. Other states affected by the outbreak include California, Colorado, Illinois, Indiana, Maryland, Montana, Nebraska, Virginia, West Virginia, Wisconsin, and Wyoming. At least 43 people were hospitalized.
Eric and Ryan Jensen of Jensen Farms expressed their regret for the harm caused on the company's website:
"We are deeply saddened to learn that cantaloupes grown on our farm have been linked to the current Listeria outbreak. Our hearts go out to those individuals and their families who have been affected by this terrible situation.
"We have been cooperating fully with public health officials who are trying to determine the source of the outbreak, and we will continue to do everything we can to assist them in their efforts. We hope that the investigation into the entire supply chain from farm to retail identifies the source of the contamination so that appropriate steps can be taken to prevent such an occurrence from ever happening again."
Listeria outbreaks, which affect around 800 people a year in the U.S., are not typically associated with produce, but bacteria were found in sprouts in 2009 and celery in 2010.
The bacteria can cause fever, muscle aches, stiff neck, confusion and diarrhea or other gastrointestinal problems, according to the CDC. It is often most deadly among high-risk groups, such as the elderly. The median age of those infected in the recent outbreak is 78.