5-year-old boy's skin 'falls off' after allergic reaction to medication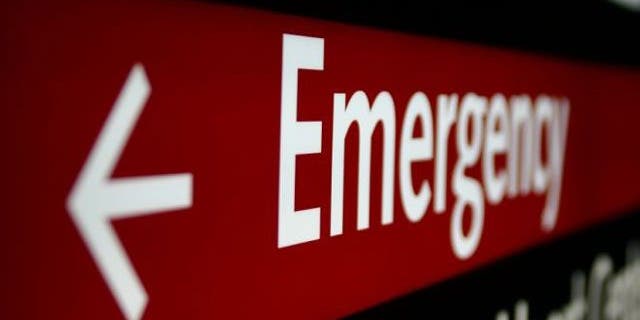 NEWYou can now listen to Fox News articles!
A 5-year-old British boy has made a full recovery after suffering from a rare allergic reaction to the epilepsy drug Tegretol, which caused red blisters to break out all over his body, the Daily Mirror reported.
Doctors prescribed Tegretol, a common epilepsy drug, to Ellis Stacey after he had an epileptic fit on his first day of school in September 2013.
While Ellis was resting at home, he told his mother, Kayleigh Drayton, 25, that he wasn't feeling well. They returned to the doctor, who assured her that Ellis was fine.
But when Ellis' face swelled, and blisters began appearing around his mouth and throat area, his family rushed him to the hospital. Doctors diagnosed Ellis with Stevens-Johnson syndrome, a life-threatening condition that kills up to 40 percent of those who suffer from it, according to the Mirror.
"We were terrified that we were going to lose him forever," Drayton told the Mirror.
Drayton and Ellis' father, Carl Stacey, 26, watched as the rash engulfed their son's entire body, causing the little boy's skin to peel off.
Ellis required around-the-clock care. Doctors attached a feeding tube to his mouth and gave him steroids to combat the reaction. They also changed Ellis' clothes every two hours, and kept his mouth and eyes lubricated to prevent his eyes from scarring and his lips from fusing together.
After three weeks in the hospital, Ellis returned home to reunite with his younger sister, 2-year-old Belle, and his parents, last October.
Ellis has scarring and now has asthma, but Drayton told the Mirror that he is back in school and thriving.
"I'm so grateful that doctors were able to treat Ellis in time," she said.
Ellis is also on a new medication for epilepsy.
Tegretol manufacturer Novartis Pharmaceuticals UK Ltd told the Mirror that the company is "committed to patient safety" and complies with global regulations.
"Serious dermatological reactions, including Stevens-Johnson syndrome, have been reported very rarely with Tegretol," a Novartis spokesperson told the Mirror.