4-year-old thriving despite 100 bone breaks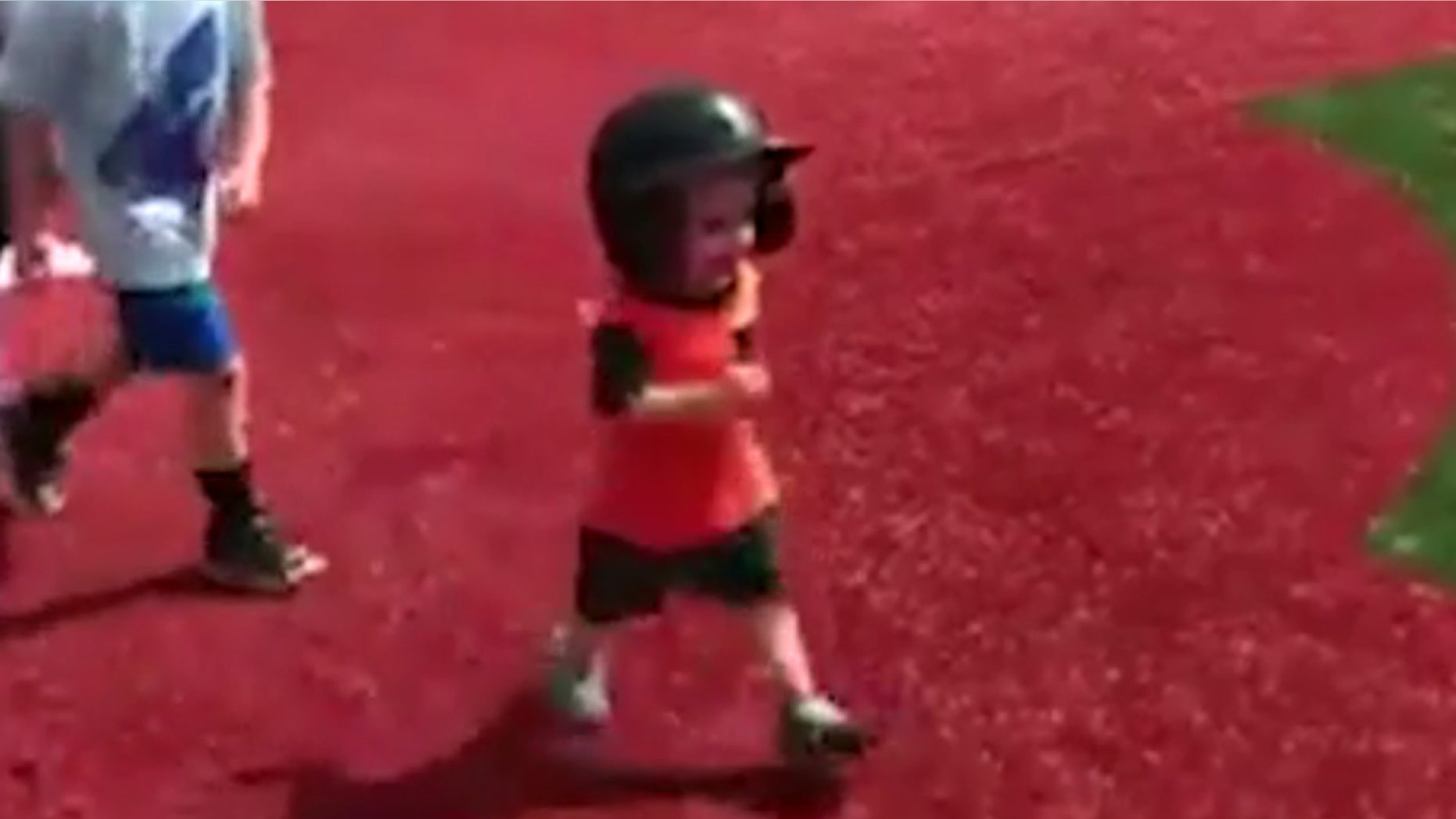 A Georgia preschooler who was "born broken" is thriving despite more than 100 bone breaks and a genetic collagen disorder that left his skeletal frame so fragile that his parents weren't sure how to hold him.
"His willpower and determination are awe-inspiring," Brianna Elrod, Easton Elrod's mother, told Fox 5 Atlanta. "I don't know any other way to say it. He just gets up and does his thing."
'MIRACLE BABY' BORN WITHOUT A NOSE DIES AT AGE 2, FAMILY SAYS
Easton was born with a moderate to severe form of Osteogenesis Imperfecta, also referred to as brittle bone disease. Nearly every bone in his body was broken at the time of his birth. When he was just 15-months-old, doctors placed expandable metal rides inside his leg bones to help him grow, Fox 5 Atlanta reported.
"Those rods are like internal casts, that keep his bones straight and aligned," Dr. Jill Flanagan, Easton's pediatric orthopedic surgeon at children's Healthcare of Atlanta, told Fox 5 Atlanta. "The more straight his bones are, the less likely they are to break."
Through physical and occupational therapy, including water therapy, Easton has worked to strengthen his body. He receives an infusion of an IV drug every 10 weeks through a chest port, and recently began playing baseball with the North Metro Miracle League.
'LIKE BEING PLUNGED STRAIGHT INTO HELL': MOM OF TODDLER KILLED IN CRASH WARNS ON CAR SEAT SAFETY
Recently, Easton rounded the bases without the assistance of his walker.
"Whatever he wants, I hope he gets it," Elrod told the news outlet. "And he will. He's so determined."