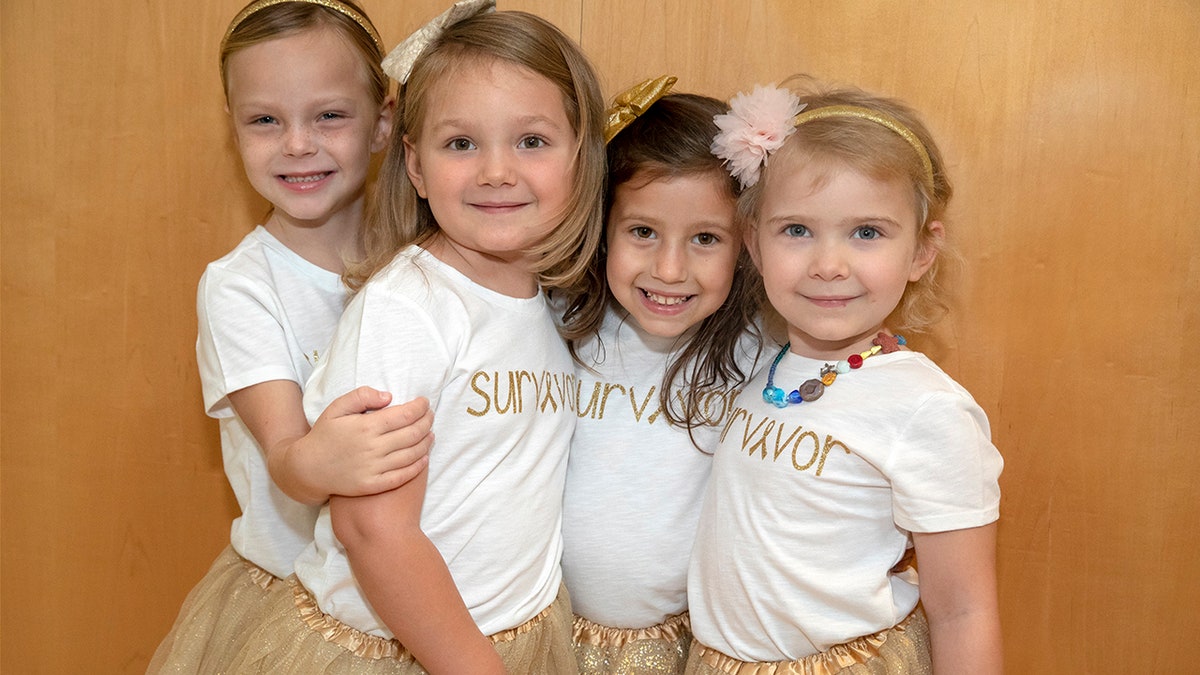 Four little girls who all faced cancer together at Johns Hopkins All Children's Hospital in Florida reunited earlier this month to pose for a monumental photo.
"They were all on active treatment the first time we did this," Alyssa Luciano, whose daughter Ava was diagnosed with acute lymphoblastic leukemia, like her friends Lauren and McKinley, told Fox 13 News. "It's amazing to see how far they've come from being bald little babies."
The fourth member of their group, Chloe, was diagnosed with a rare lung cancer at around the same time.
CALIFORNIA BOY, 1, BITTEN BY RATTLESNAKE AT DAYCARE, DAD CLAIMS
The first time the four girls, now all between ages 4 and 5, gathered together for a photo shoot was in September 2016, and they were all dressed in pink. According to the hospital's blog, the photo shoot had been on the fly, but the girls became fast friends in the hospital halls during treatment.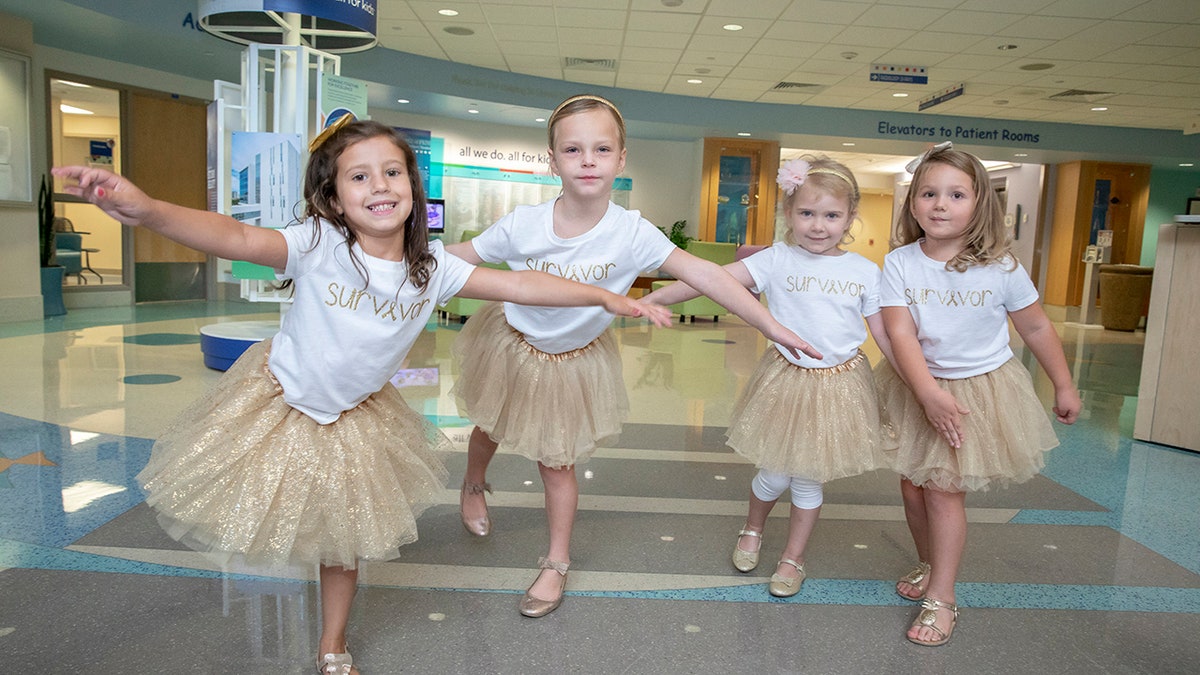 In September 2017, they gathered again for a special photo wearing T-shirts with motivational words on them. But this time, the girls were all able to don gold "survivor" T-shirts, making the photo even more meaningful.
"We're done," Lauren's mom, Shawna Glynn, told the news outlet. "She just rang the bell to signify that she has completed her treatment this past Monday."
Glynn said the circumstances surrounding the girls' friendship made it easier for them to cope.
VIRGINIA WOMAN SEVERELY BURNED IN VAPE DEVICE EXPLOSION: REPORT
"She's 3 years old and doesn't have any hair, but all of her friends in the hospital look the same way so it kind of gave her some normalcy."
McKinley's mom, Karen Moore, said it was also reassuring to the parents, who quickly realized they weren't alone.
"Just having other moms to relate to has been phenomenal," she told Fox 13 News. "Just to have other people going through it at the same as us."
September is Childhood Cancer Awareness month, and the moms said they plan to meet again next year for another photo to track the girls' recoveries.