2-year-old with 'childhood Alzheimer's' becomes youngest enrolled in clinical trial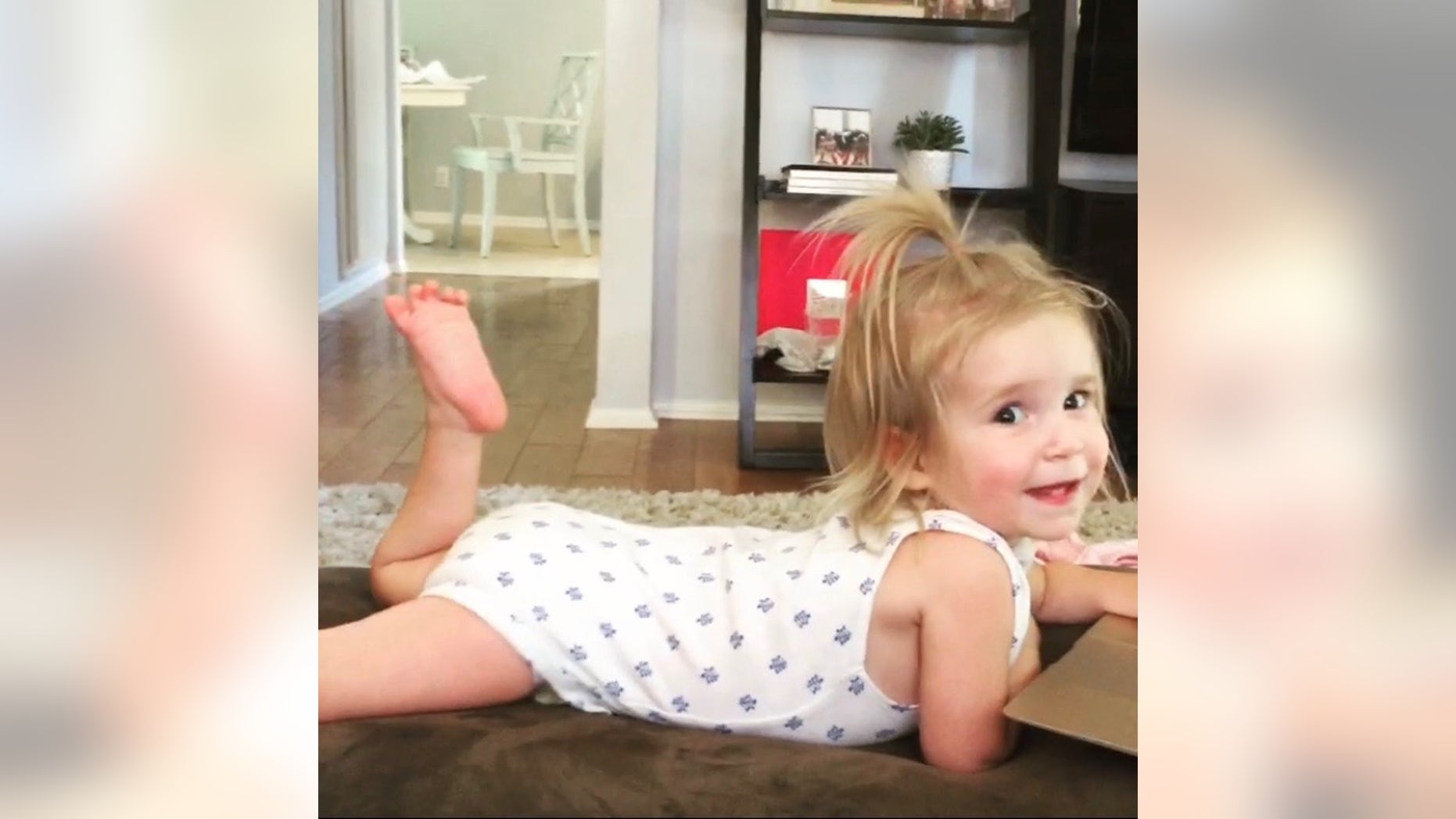 Sara McGlocklin said she noticed her daughter Marian was struggling to swallow at just 6 months. Now age 2 and with a confirmed diagnosis of Neimann-Pick disease type C, McGlocklin hopes a clinical trial at Children's Hospital Los Angeles will help stave off the disorder commonly referred to as "childhood Alzheimer's."
"There is no cure whatsoever," McGlocklin told CBS Los Angeles.
The progressive genetic disorder causes a gradual buildup of fat and toxins in the cells. Neurological symptoms typically appear in patients between the ages of 4 and 10, with younger patients experiencing enlarged liver, enlarged spleen and vision difficulty. The disease is always fatal, and the majority of patients die before age 20, according to the National Niemann-Pick Disease Foundation.
SECOND MICHIGAN MOM IN COURT OVER REFUSAL TO VACCINATE CHILD
Marian first enrolled in the clinical trial in a hospital in Chicago before it was made available at Children's Hospital Los Angeles. She is the youngest to receive the treatment and is on a two-week schedule. It involves medication infused through a spinal tap so that it can easily travel to the brain, CBS Los Angeles reported.
"The treatment clears the fat that is getting accumulated in your cells," Dr. Alvaro Serrano, who is overseeing her treatment, told the news outlet.
McGlocklin said she's already seen improvements in her daughter, who went from not being able to take a single step to now walking across the room. She said she's aware that the experimental treatment will not halt the disease's progression forever.
NEW DRUG TO PROTECT INFANTS FROM WHOOPING COUGH SHOWS PROMISE
The family, which includes Marian's older sister Emily who does not have the disease, has started the Hope for Marian Foundation to spread awareness and raise money for research.
"As a parent it's so terrifying to know that every day you wait, damage is being done to your child and that could cause permanent irreversible damage," McGlocklin told Fox 32 Chicago in April.