2-year-old girl becomes Atlanta hospital's 300th heart transplant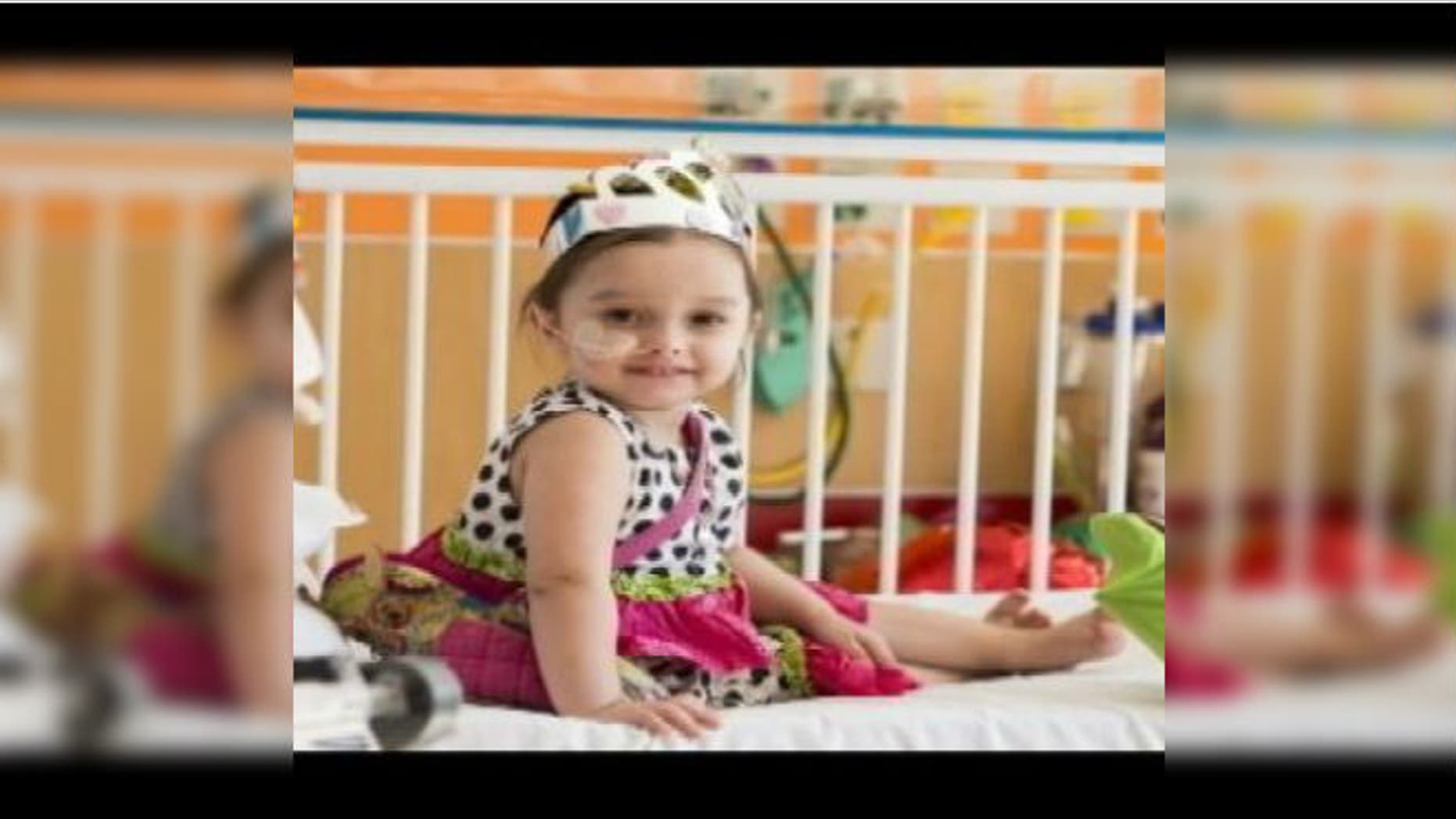 After waiting seven months for a transplant, a Georgia toddler finally has a new heart.
Brynslet Sellers, 2, became the 300th child to receive a heart transplant at Children's Healthcare of Atlanta earlier this month, MyFoxAtlanta.com reported.
Brynslet's mother, Amanda Seller, first took the toddler to the doctor around February when she became lethargic, feverish, and was not eating or drinking. An x-ray showed her heart was extremely enlarged.
Cardiologists at Children's found that she had a genetic defect that prevented her heart muscle from squeezing normally. Over time, "it just became weaker and weaker," cardiologist William Mahle told MyFoxAtlanta.com.
In March, Brynslet was transferred from a local hospital in Savannah, Georgia to the Sibley Heart Center at Children's Healthcare of Atlanta at Egleston, where Mahle is the medial director of the heart transplant program. Brynslet made it onto the waiting list for a donor heart shortly after.
A team of surgeons, doctors, nurses, therapists and social workers helped Brynslet through her surgery.
Seller said her daughter is still in pain but has maintained her "sassy" attitude.
"It's on her own time," Seller said, "so we're just letting her heal however she wants to."
Doctors say Brynslet is on track to develop as a healthy, normal little girl.
"Other than having a scar on her chest, in most cases several months out from a transplant, those around would not be able to tell any difference between her and other children," Mahle said, "meaning she'll be able to run and play normally."
Seven children are currently on the transplant waitlist at Children's. Their ages range from a newborn to 17 years old.