11-year-old raises money to help disabled friend learn how to ride a bike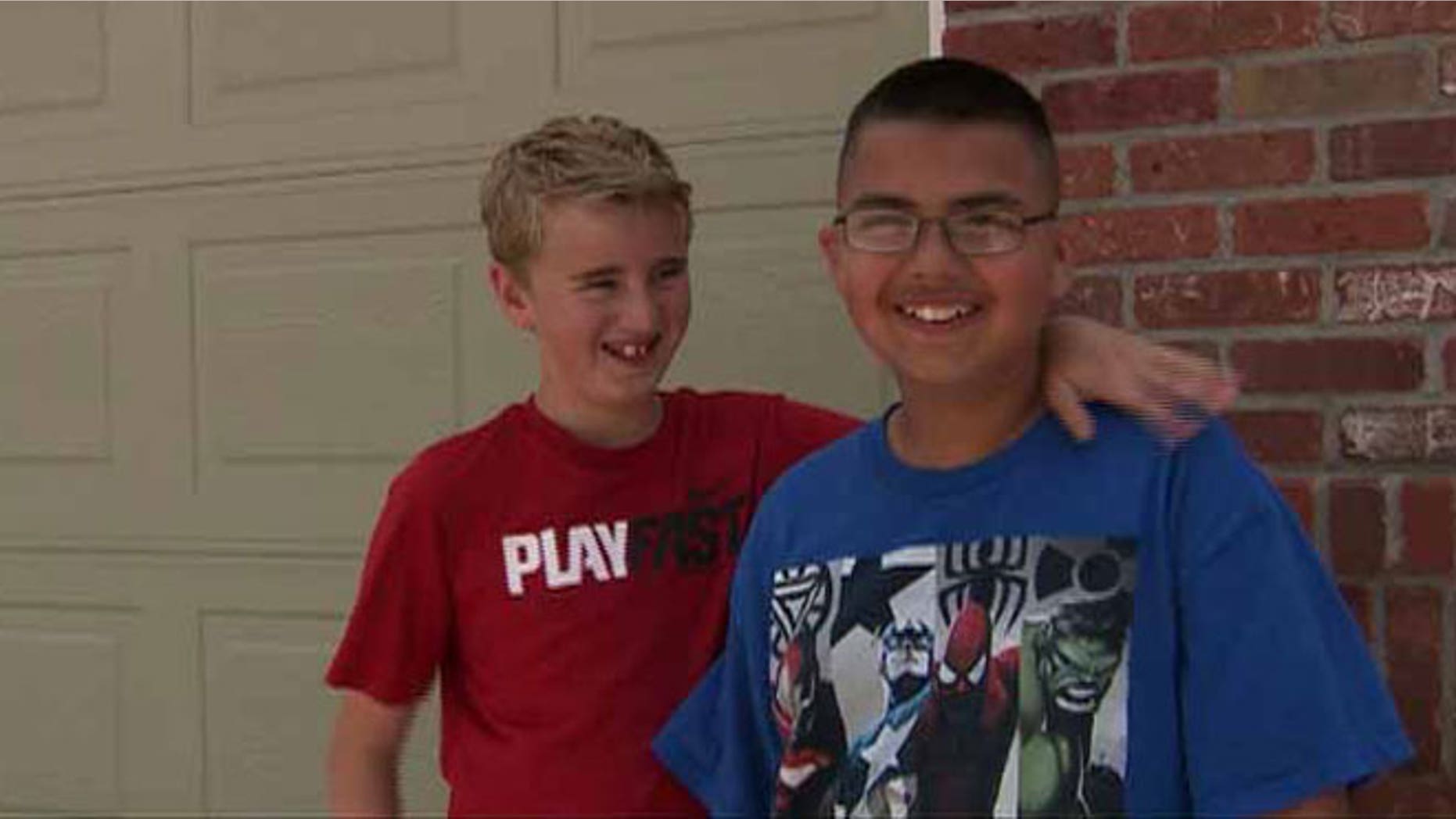 Learning to ride a bike is a rite of passage for any child. But for 11-year-olds Mark Boncich and Ramon Sota-Bolderas, of Colorado, the achievement is all the more remarkable due to each boy's disabling condition— as well as the story of how the best friends helped each other learn, MyFoxAtlanta.com reported.
Boncich has Wolfram syndrome, a condition marked by high blood sugar levels due to an insulin shortage as well as progressive vision loss, while Sota-Bolderas has a neurological speech disorder.
Boncich had trouble learning to ride a bike at first, but going to camp helped.
"We had done a lot of research and looked at how we could get him on a bike at home," Mark Boncich's mother, Jenny Boncich, told MyFoxAtlanta.com. "Nothing worked. So he got to go to camp and he's on two wheels now, which is a huge feat."
Sota-Bolderas had owned an adult tricycle his mother said he loved. His condition warps his sense of balance and makes riding on a bike with two wheels tough.
"This year has changed a lot," Vionna Sota-Bolderas, Ramon's mom, told the news website. "He's been seeing his younger brothers and sisters riding on two wheels."
But when Boncich learned to ride a regular bike, Sota-Bolderas became inspired.  And like any true best friend, Boncich wanted Sota-Bolderas to succeed.
So Boncich created a GoFundMe page to raise money for "iCan Bike" camp. A local bike shop also offered Sota-Bolderas two free, two-wheeled bikes to choose from. They also gave him a helmet, a lock and a cable.

"I think it's a rite of passage in childhood that children get to ride bikes and be kids," Jenny Boncich said. "I think people with disabilities want to be like everybody else."