11-year-old cancer survivor invents 'chemo backpack' for pediatric patients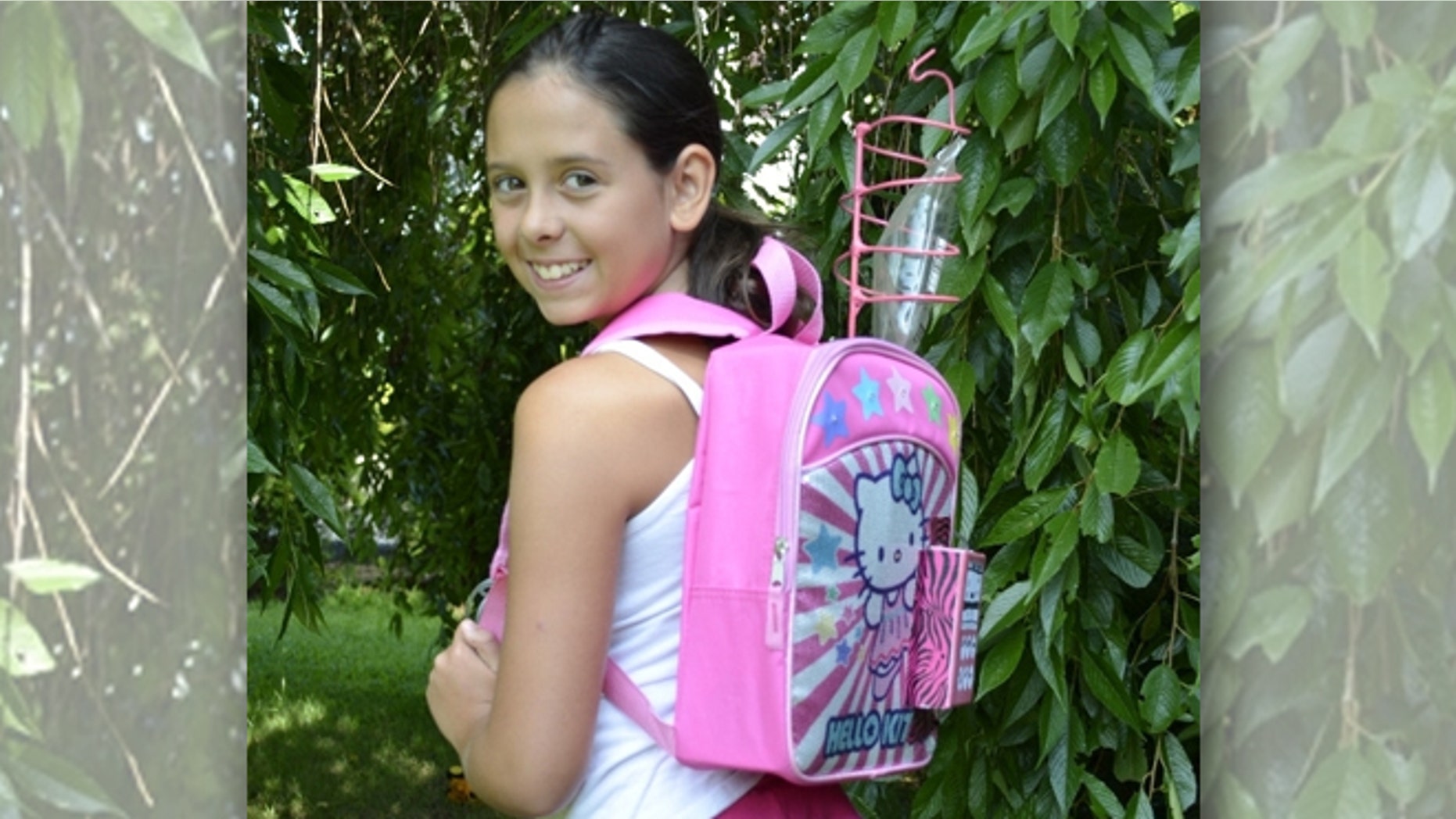 An 11-year-old cancer survivor has used her own experience to invent a device that she hopes will make chemo treatments a little easier for other kids battling the disease, KDVR.com reported.
Three years ago, Kylie Simonds of Naugatuck, Conn., was diagnosed with a cancer of the soft tissue called rhabdomyosarcoma. Her treatment required 46 weeks of chemotherapy.
"I lost my hair and always used to get sick easily," Kylie said in an interview with WTNH News 8, who originally aired the story. "I used to have to use the IV poles, and I always tripped over all the wires. It was hard to walk around, and I always had to have someone push it for me because I was kinda weak when I was in chemo."
After a positive prognosis from her doctors, Kylie decided to set her sights on helping other children facing the same challenges she had during treatment. That's when she came up with the pediatric IV backpack: a wearable, portable IV machine that Kylie said is very light and convenient compared to the poles normally used for treatment.
"To have something small for them and not as big like when I first went into the office, I was like — whoa — those things are huge and scary," she said.
The backpacks come in fun designs and give kids receiving chemo infusions the mobility to do activities to take their mind off their treatments. The prototype won awards at the Connecticut Invention Convention, even landing a provisional patent.
Now Kylie hopes to raise enough money with her GoFundMe campaign to put the pediatric IV backpack into production.
Click here to visit Kylie's GoFundMe page.