Fisherman accidentally hooks great white shark: 'Thought I had a huge halibut'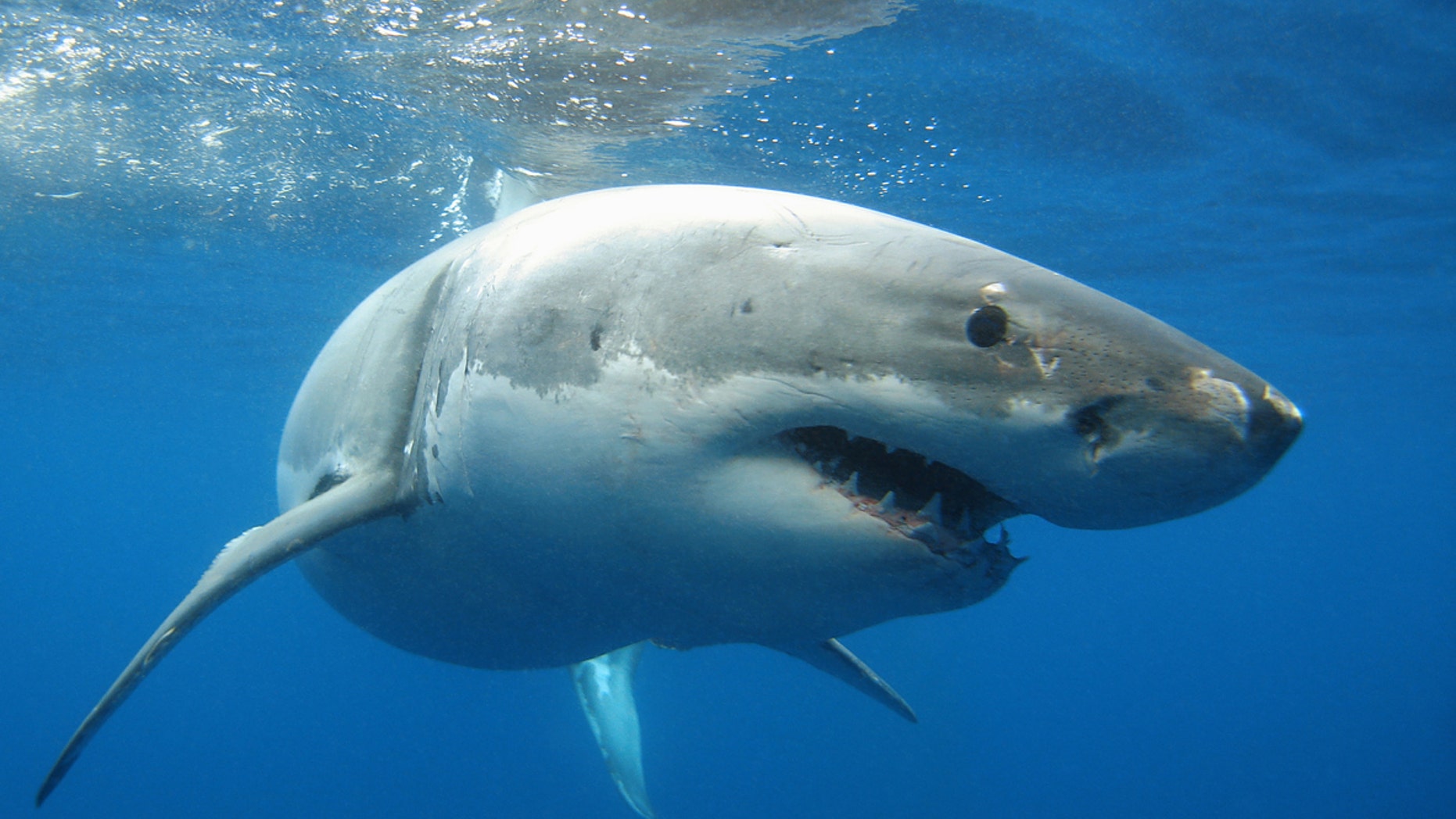 This fisherman is going to need a bigger boat.
Eric Stockwell was fishing from a kayak off Cape Mendocino in Northern California last Sunday when a great white shark took hold of his line.
"Dude, great white just had my line. It came up to my boat, twice," Stockwell said in the video.
WARNING: Video contains graphic language
Stockwell was out fishing with his friends when the huge beast swam up to his tiny kayak.
500-POUND GOLIATH GROUPER EATS SHARK AS SHOCKED FLORIDA FISHERMEN WATCH
"As big around a VW bug," he said, while the shark was still swimming around.
"It's f---ing 12-feet-long and weighs about 1,000 pounds easy," he exclaimed.
Stockwell "thought [he] had a huge halibut," before he looked more closely and realized it was a great white, according to his YouTube description.
The great white had caught the line before breaking off and swimming away. However, it then came back and Stockwell caught it on camera.
GREAT WHITE SHARK CAUGHT IN RHODE ISLAND WATERS
According to the end of the YouTube video, Stockwell said the "subdued shark encounter" was likely due to the animal being hurt. Stockwell said it appeared to have "big wounds on its side."
Stockwell wasn't the only one out in the water that got an intimate view of a shark last weekend. On Sunday, Tarney Haussler and friend Reed Gatton, two free divers planning to go diving in another part of Humboldt County waters, were alerted to a great white feasting on a seal near them.
Haussler, who was sitting in the boat at the time, said she was screaming at Gatton to get out of the water after a man started yelling "Shark!," SF Gate reported.
FOLLOW US ON FACEBOOK FOR MORE FOX LIFESTYLE NEWS
"I pulled myself all the way into the boat and started screaming at Reed: 'Shark! Get in the boat! Shark!'" she later explained to the Lost Coast Outpost. "He proceeded to beat mad feet to the boat ... Thankfully, he got to the boat, and once he was safely out of the water we started to laugh like madmen and curse like sailors."
No one was reportedly injured by the shark.